The following document serves as a guide to initiating IMAP backup onboard and configuring IMAP backup on the Dualog Portal.
IMAP Backup automatically backs up all email, both crew mail, and business mail, on the Dualog Mail Server. Once configured, the IMAP Backup will run on a daily or weekly basis and will back up all mail same time, the same day of the week.
Login to Dualog Connection Suite on the ship Dualog connection suite with an appropriate account and access.
Click on the menu > Technical Setup > IMAP Backup > Backup Mail Store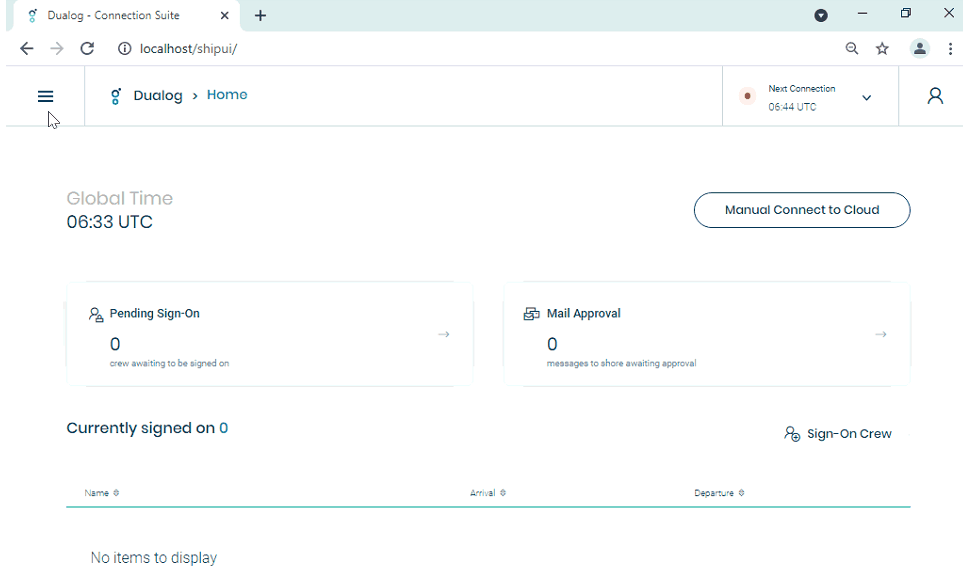 3. Navigate to the specified IMAP backup folder and verify that a dualog backup folder called dualog_backup_tmp has been created. Ultimately, the IMAP backup process will create a minimum of two files, named:
imapmailstore.dualogbackup.archive
imapmailstore.dualogbackup0

If the IMAP repository on board already contains several GB of mail, other files will appear, such as:

imapmailstore.dualogbackup1
imapmailstore.dualogbackup2
imapmailstore.dualogbackup3

and so forth. This is normal and indicates that the automatic IMAP backup procedure is working as intended.
Depending on the amount of mail already stored on the IMAP server on board, the entire procedure can last from a few minutes to several hours. Remember that the IMAP backup will include all mail history of the vessel from the beginning of time until the moment the IMAP backup was initiated. Any subsequent mail will only be included in the upcoming backup.
The previous IMAP backup will be stored within the OLD folder of the configured directory.
!!!IMPORTANT!!!
If the IMAP backup directory points to a network drive, the user running the Windows Service called 'Dualog Connection Suite IMAP Service' needs to have read/write access to the directory to be able to place it there.
IMAP BACKUP CONFIGURATION (SHORE)
To specify or amend the location where the backup(s) will be saved, this has to be done on Dualog Portal.
Login to Dualog Portal, go to Connection Suite > CS Ship Setup > Select the vessel.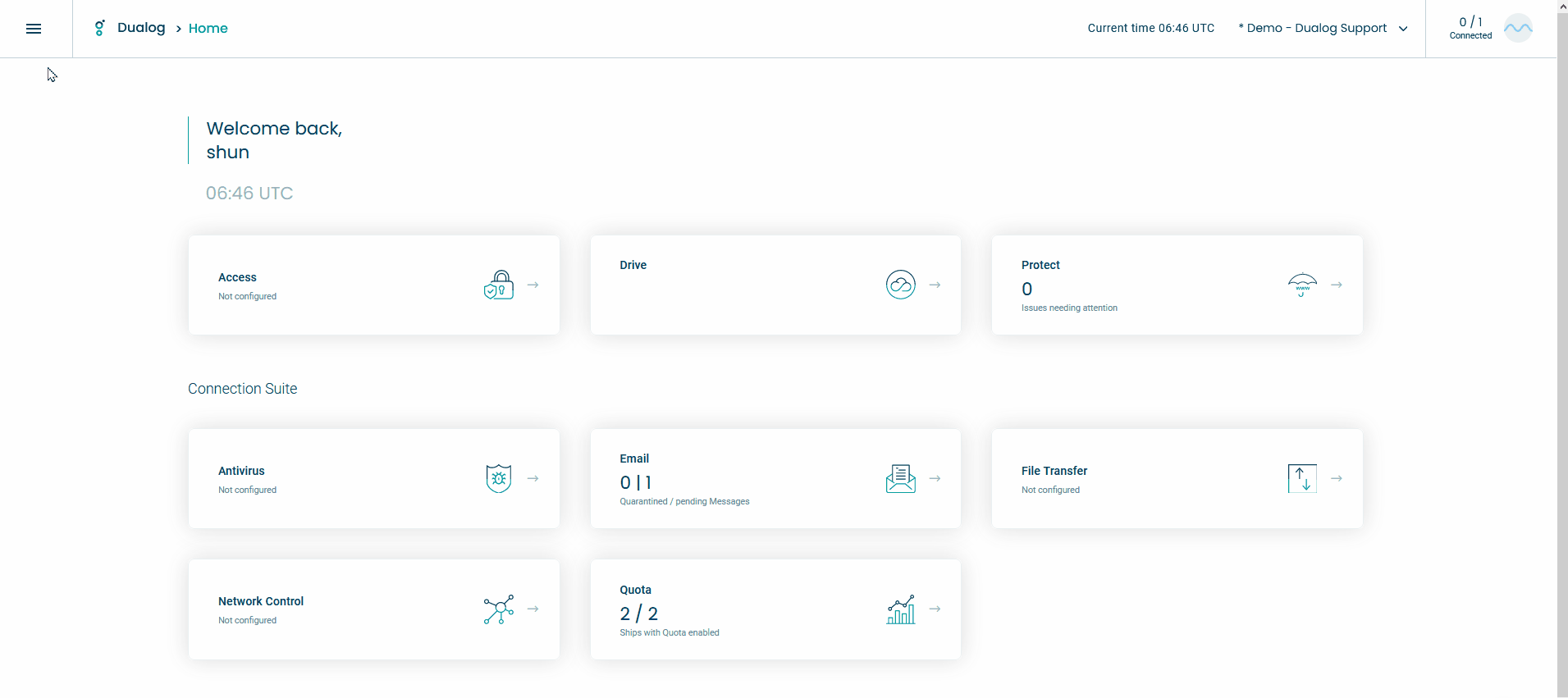 2. Under Periodic Backup, you may choose to amend the existing backup location directly or clicking on "Add Backup Location" for a new one.
3. Select the backup interval accordingly (Either Daily or Weekly, followed by the time in UTC)
Under Dualog Portal > Select a vessel > Scroll down to Periodic Backup > Click on the "Backup History" to display both the latest and overall backup details