In Connection Suite, it is possible to check the status of your internet data consumption at any given time via your personal Dualog page.
CHECKING YOUR INTERNET STATUS
Log on Connection Suite using your ordinary Connection Suite username and password, then click the Internet Status tab to open the window below.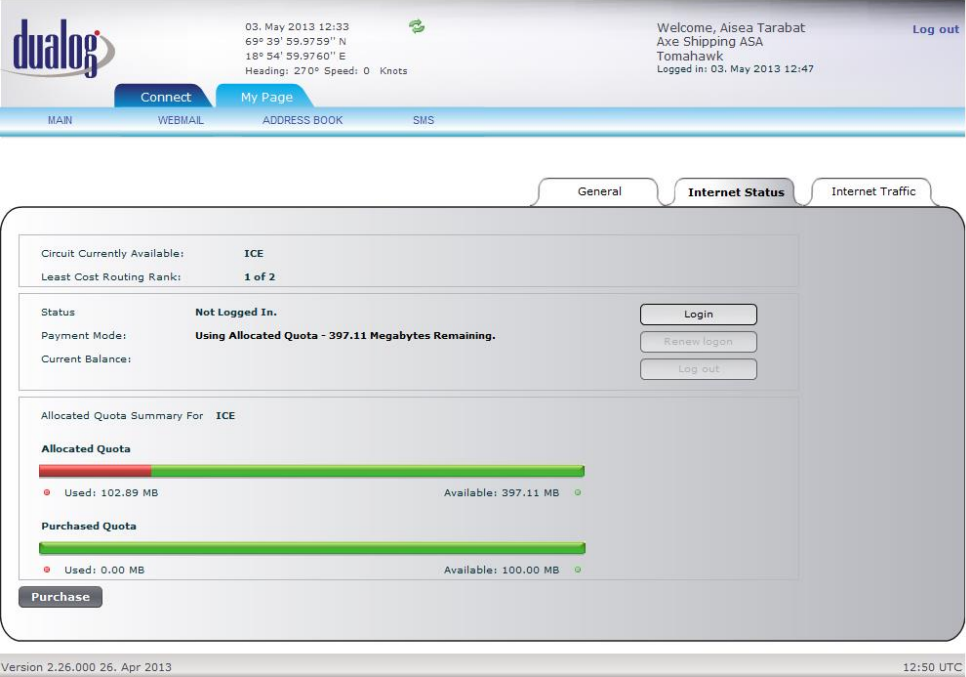 Your Internet status is displayed in the window above. The bar graphs illustrate the amount of free allocated monthly quota and your own purchased Internet access. You may also Login to get Internet access using the Login button in the upper right corner of the window.
The Internet Traffic tab shows also a

summary of the data consumption staggered per session.