INTRODUCTION
IP report traffic is captured and can be generated in a Dualog Portal report. The report provides a high-level overview of incoming and outgoing traffic captured by Dualog Network Control.
Please keep in mind that the traffic report is not real-time and will only be updated after each EOD (End-of-day) based on the time period searched.
GENERATE IP REPORT
Login to the Dualog portal with a valid account.
Expand the menu located in the top left corner > Connection Suite > Network Control
Generate IP Report
Select the time period and the vessel. (Account and account group are optional)
Click on "Generate Report"


IP TRAFFIC REPORT OVERVIEW
The IP traffic Report displays all IP traffic based on the input search criteria in the following columns:
Date
Account
Ship
Equipment
Source computer
Port
Protocol
From Ship
To Ship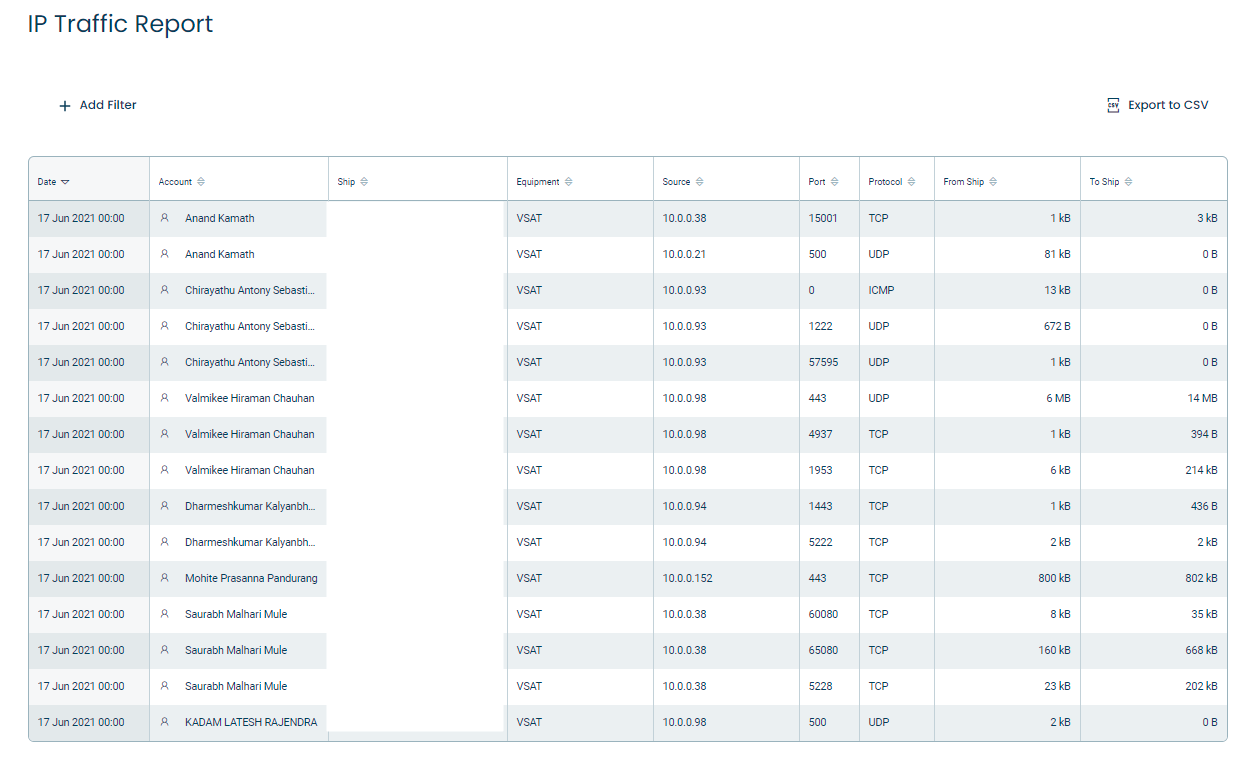 CSV EXPORT
Click on the "Export to CSV" to export and download the report to your local directory.