INTRODUCTION
Bandwidth at sea is limited and relatively expensive. The system tracks each seafarer's usage and provides administrators with a complete overview from the shore.
This article explains how to generate and export quota volume and transaction reports step by step.
Note: Quota report is only applicable to roaming (crew) accounts at the moment.
QUOTA VOLUME REPORT
Login to Dualog Portal
Expand the menu located in the top-left corner > Connection Suite > Quota
Click on "Generate Quota Report"
Select "Volume Report" under Report Type
Specify and select the following

Quota Period
Select one or more ships

Generate the report
Export to CSV if needed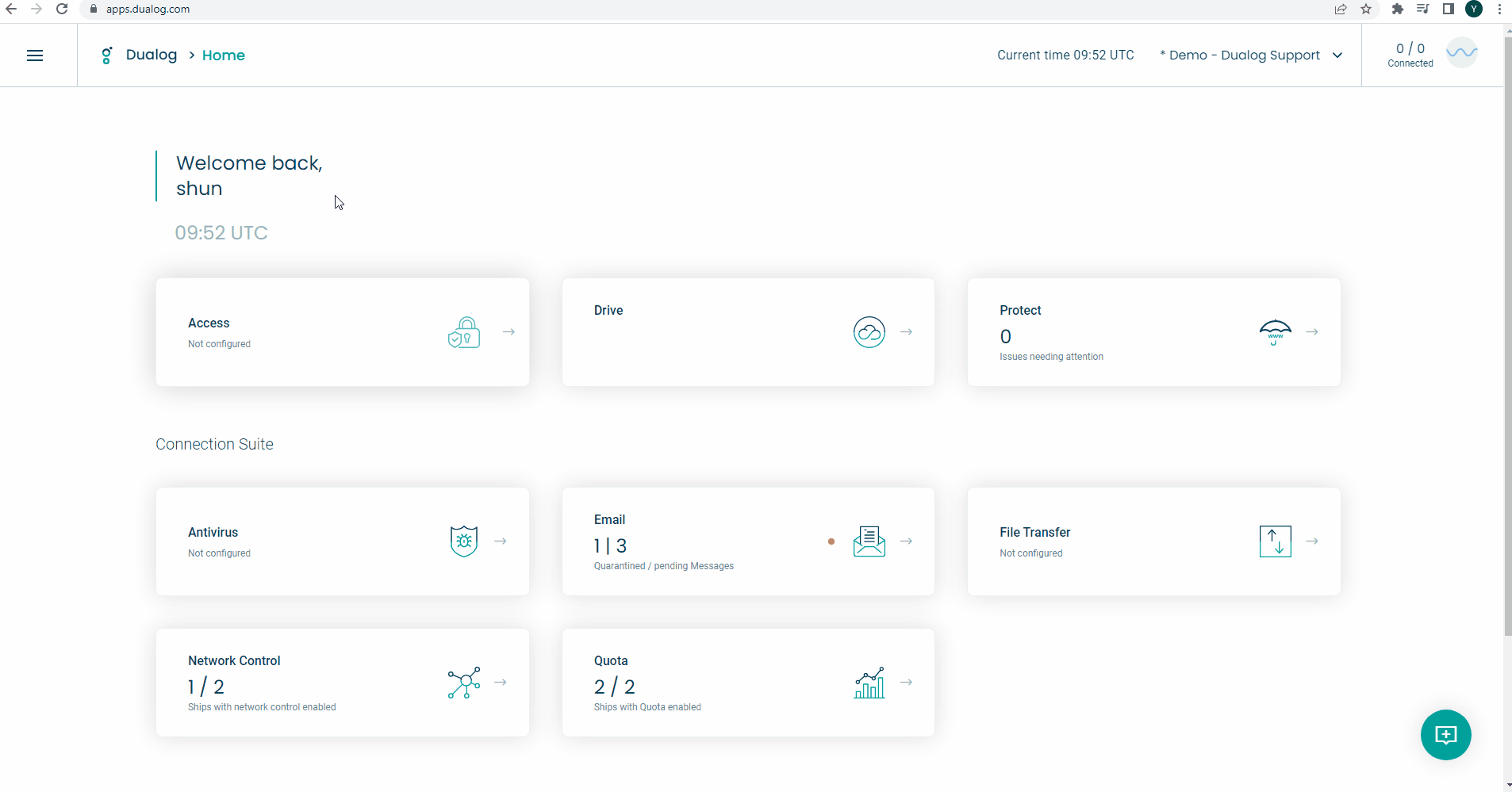 QUOTA TRANSACTION REPORT
Login to Dualog Portal
Expand the menu located in the top-left corner > Connection Suite > Quota
Click on "Generate Quota Report"
Select "Transaction Report" under Report Type
Specify and select the following

Quota Period
Accounts or Group
Transaction Types
Select one or more ships

Generate the report
Export to CSV if needed