Once quota has been activated, a summary of each user's traffic will be replicated to shore on a daily basis, and can be monitored on https://dualog.net.
Access the Dualog portal on Dualog.net, then click on Traffic and then on Quota Report to access the window below.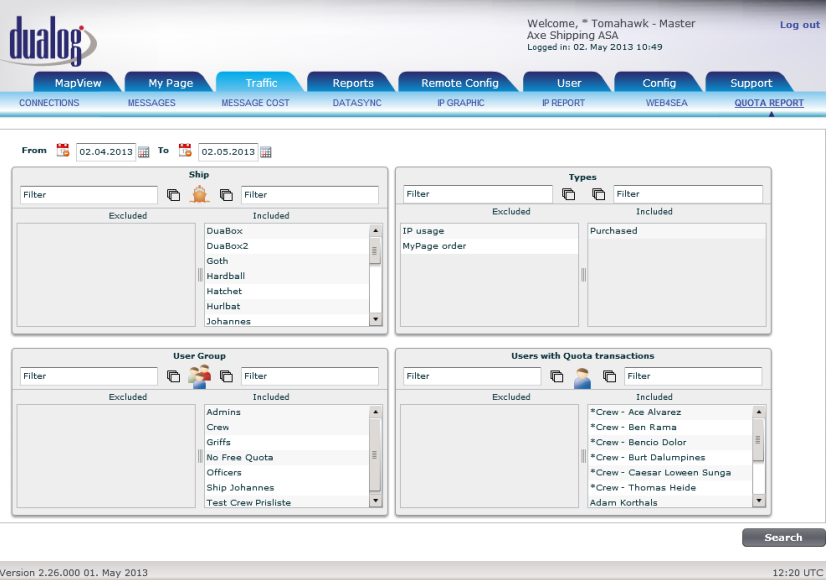 In the Traffic window above, you may apply different filters to summon custom tailored reports. You may for instance include or exclude Ships (upper left section), User Groups (lower left section), Types of quota transactions (upper right section) and finally Users with Quota Transactions (lower right section).
Select the period to be included in the report (maximum 1 month) and click on Search.
A complete report will be generated as shown below.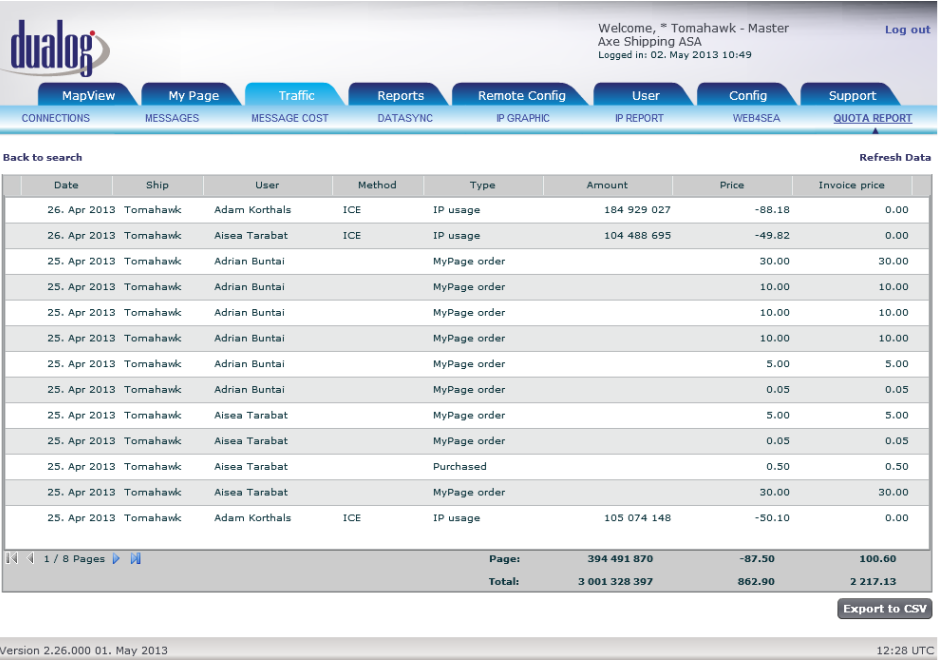 What follows is a query example to retrieve a summary of quota purchase on the ship Tomahawk
during April 2013.
The search parameters for the report are illustrated within the red circles on the next page. You may add parameters or remove parameters in the filter in two ways:
Use the Add All or Remove All buttons in order to fill or empty a filter completely (see below).




Click on a single parameters in order to add it or remove it in a filter, i.e. a ship
In the example below, a single ship (Tomahawk) and a single Type (Purchased) have been chosen. For User Groups and Users with Quota Transactions, all members have been chosen.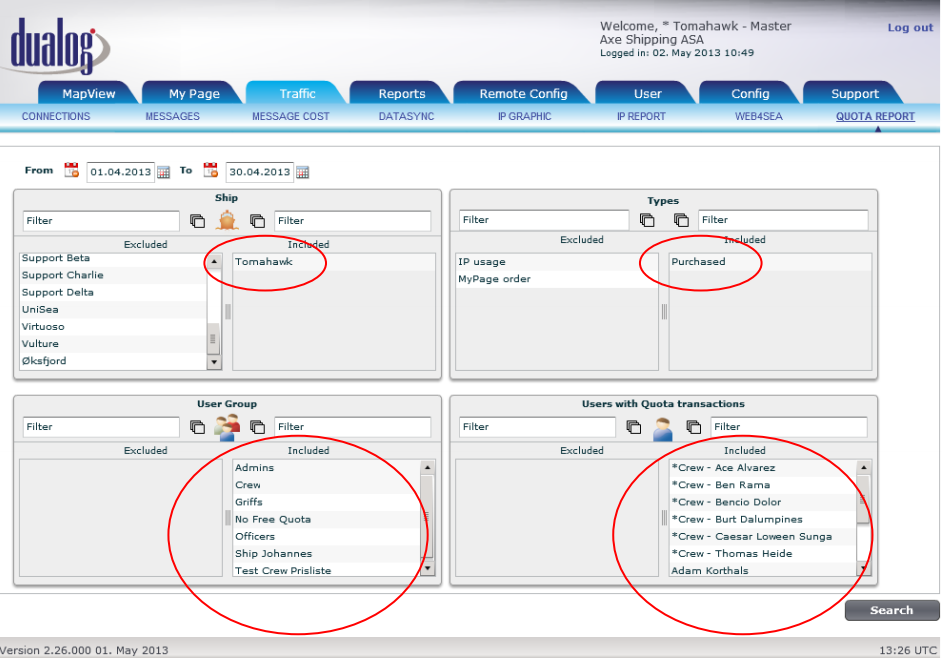 The result of the filter setting above: