SHIP CODE LISTS
Ship Code lists are a general feature. Currently, it is only used by Dualog Drive. To explain the concept, Drive will be used as an example.
Applications delivering data to synchronise might have a folder structure separating data from each source client (ship). For this, they might have a custom naming of the folder, like abbreviations and numbers. To handle this, create a Ship Code List and add the specific codes for each ship. This Ship Code List can now be used when specifying folders for a Drive task.
SHIP CODE LISTS
Ship Code Lists is found under Organisations in the main menu: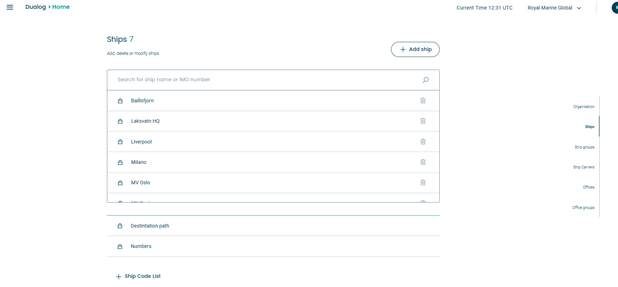 Click on the + button to create a new Ship Code List. The window below will appear. Set code list names and add specific codes for each ship and close once done.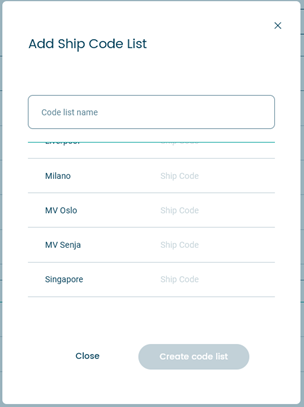 Multiple ship Code lists can be added.