INTRODUCTION
The onboard self password reset feature has been introduced in Connection Suite 2.39. In order to allow one or more users on board to have access to the reset administration page, the access right must be assigned accordingly. The shore administrators will have to allow this privilege on the required account(s). 
  PROCEDURE FOR ALLOWING PASSWORD RESET APPROVAL
Login to dualog.net with an administrator account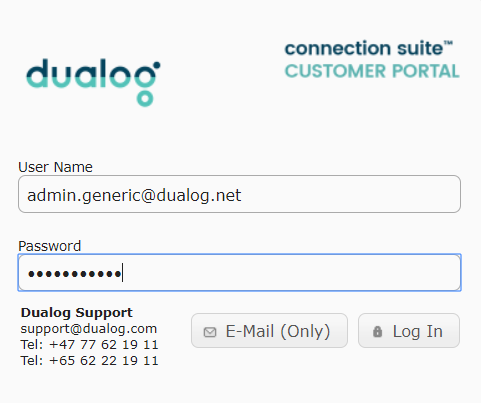 Click on "User" > "User Groups"
Select the user group(s) where the Master or the vessel main account is under
Select "Write" on "Support - Reset User Password"
Click on "Save"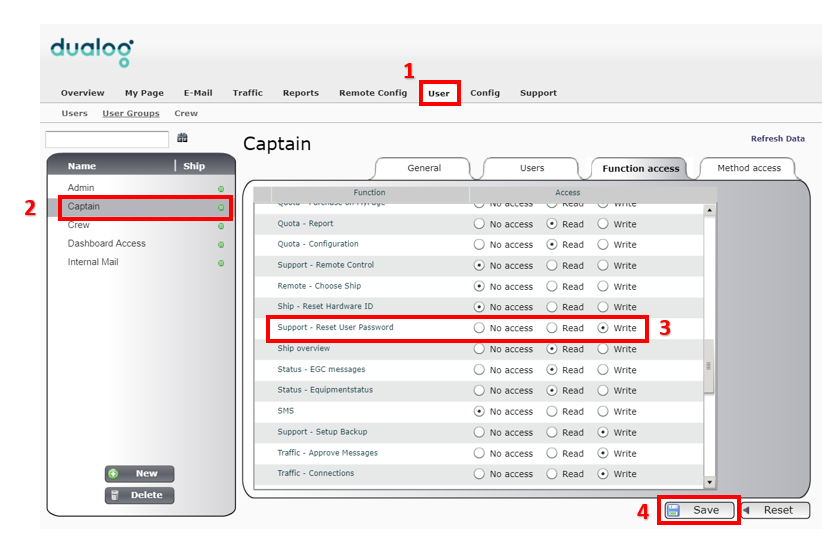 Note: This new privilege will be applied to all accounts within the selected user group(s), where it will take immediate effect upon the next few connections made by the vessels.