Telnet can be used for many purposes like, for example, to verify that the Dualog Cloud can be reached from a specific computer such as the Dualog server onboard a ship.
ENABLE TELNET ON THE SOURCE PC (WINDOWS 10 AND SERVER)

Click on the Windows start menu and search for "Windows Features" / "Turn Windows features on or off"
When inside the "Turn Windows Features on or off" panel, find "Telnet Client".
Tick "Telnet Client" and click OK. Do not perform any action if the option is already turned on, and click OK.
Telnet is now ready for use.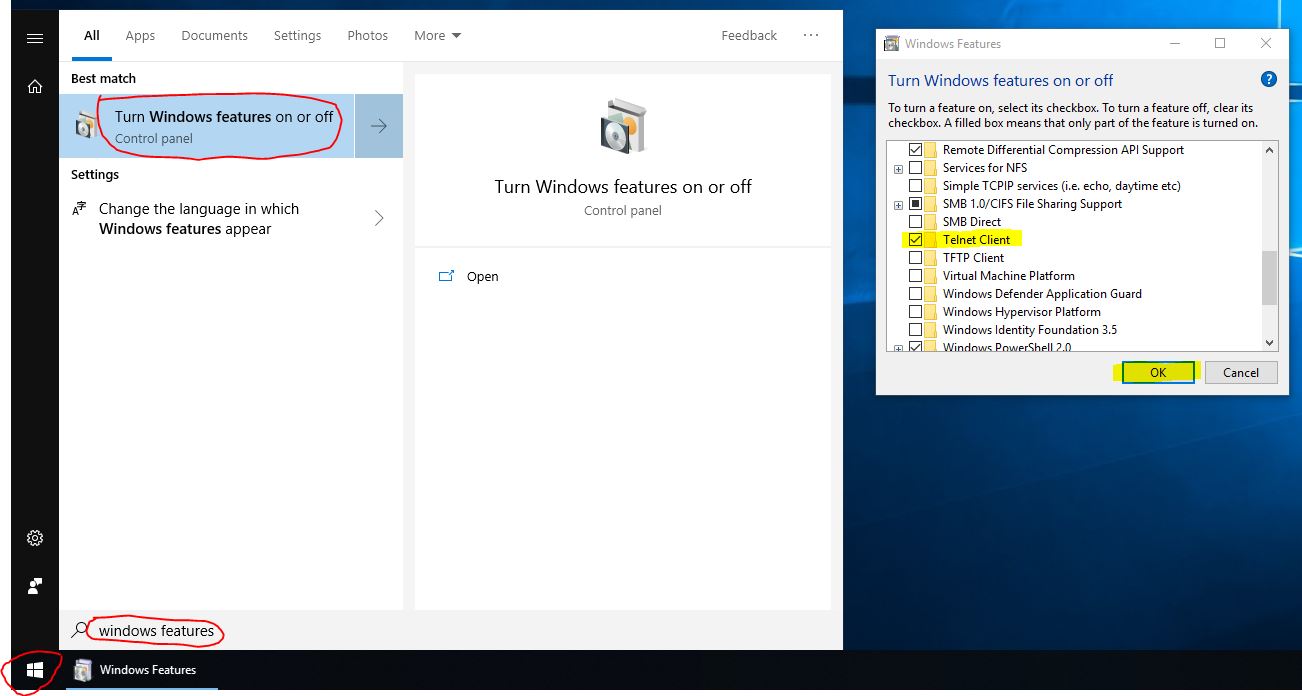 The following Telnet test has to be performed on the computer where the Dualog ConnectionSuite software is installed. Please ensure that the communication equipment that is being tested is correctly connected to the ship network and that it is ready to transmit data to shore.
Click on the Start Button and type CMD (command prompt)
Once the black CMD window has appeared, type:
telnet followed by the <Dualog Cloud IP address> and the <Dualog Cloud Port> that corresponds to the IP address. To test our two main shore IPs and ports, type the following:



telnet 93.188.232.240 4550
telnet 93.188.232.39 109



Expected results:


A successful Telnet test will show "USRUSRUSR" after a little while.
An unsuccessful Telnet test will:

Return with an error message such as: "Could not open connection to the host, on port: Connect failed"
A blank unresponsive window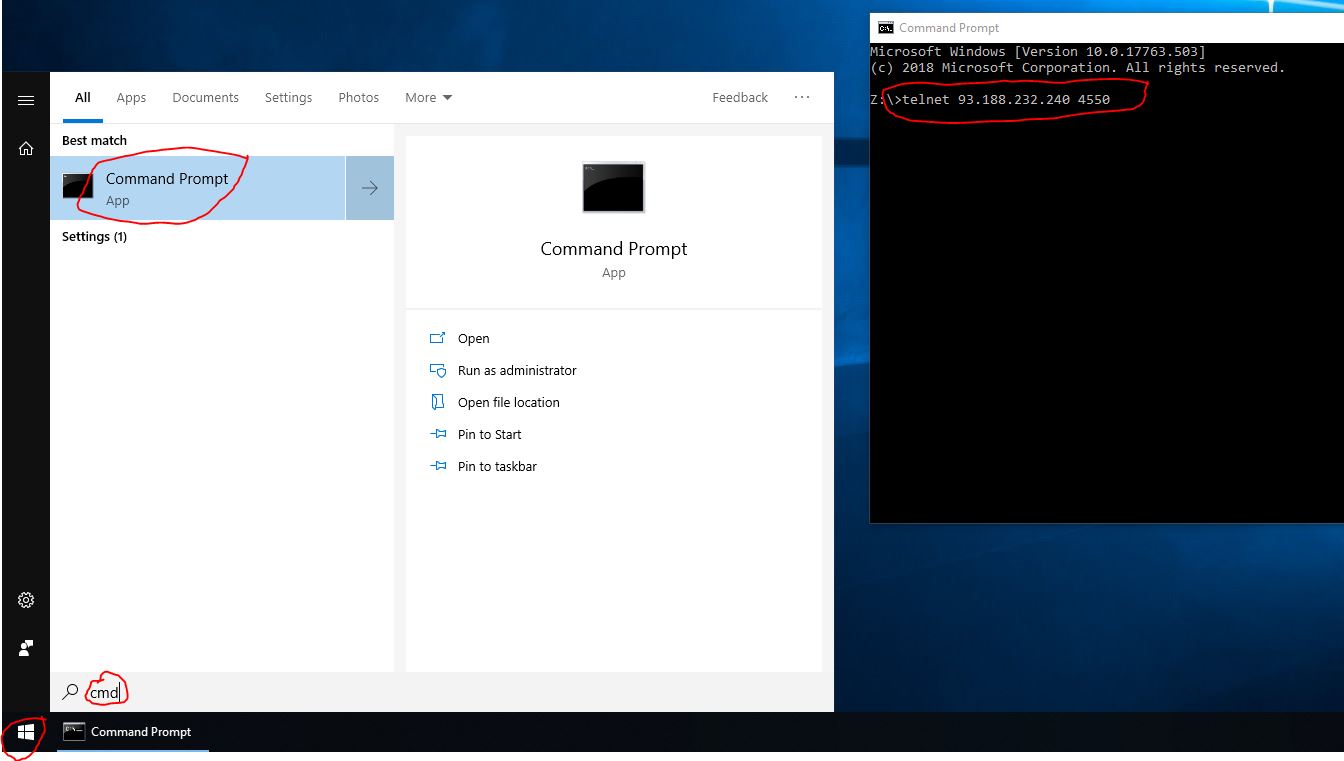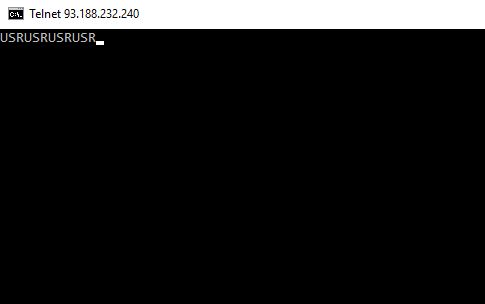 The most common reason of a failed result is that the ship cannot communicate to the Dualog shore services due to the Airtime Provider having issues or actively blocking Dualog. Once it is ascertained that the communication hardware on board is correctly connected, call the Airtime Provider and have them check if your equipment is "open" against our shore servers.
If they ask what our addresses or IPs are, tell them the following:
93.188.232.38 port 80
93.188.232.39 port 109
93.188.232.40 port 110