INTRODUCTION
Sometimes, crew members on a ship need to amend their hire period due to an input error, or will register themselves twice on their Dualog page due to an extended future hire schedule on board one or more vessels.
This will create issues and might render the crew member unable to access their own dualog page. Be aware that only one registration must be active at all times.
TROUBLESHOOTING STEPS
A crew member hire period can be altered by performing the following steps:
log in to https://apps.dualog.com with your administrator account.
Click on the hamburger menu on top left, then select "Connection Suite", then "CS Accounts"
Click on the "Current Hires" button on the right side of the screen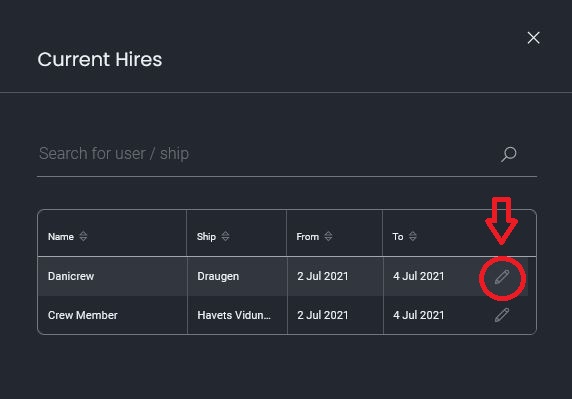 Click on the pencil icon next to the crew member name and perform the appropriate changes.