INTRODUCTION
Subfolders and a hierarchy can be created in Dualog Webmail, and emails can be sorted and categorized accordingly.
This article explains how to re-subscribe to a greyed-out folder, which implies the emails inside are not accessible to the user.
Additionally, this article may address the previously present missing folder(s).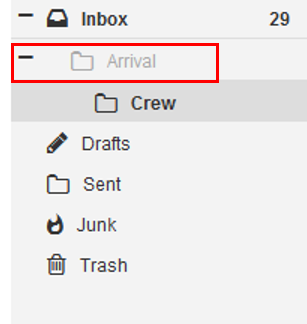 STEPS
Click on the gear icon located at the bottom left corner of the Dualog Webmail > Click on Manage Folders
Locate the missing or grey-ed out folder(s)
Re-enable the folder(s) by clicking on the toggle button (A message should appear at the bottom right corner indicating "Folder successfully subscribed")
Click on Mail to return to the main Inbox
Verify if the missing or grey-ed out folder(s) is/are now present and accessibl
Note: If a folder is missing from the Folders setting, it is possible that the folder was deleted and is no longer available for immediate recovery.