INTRODUCTION
The internal ship limit specifies the largest email size that a group can send or receive. Account(s) within the assigned group will adhere to the limit set here, based on the vessel's available individual carrier(s).
If an email exceeds the size limit specified on this level, it will not be downloaded to the vessel and will remain in the pending shore queue until a carrier with a capacity greater than or equal to the email size becomes available.
EXAMPLE 1 (SHIP TO SHORE)
If an account within a group attempts to send an email with a size greater than the configured "From Ship" value within the Internal Ship Limit, the sender will receive the following system notification: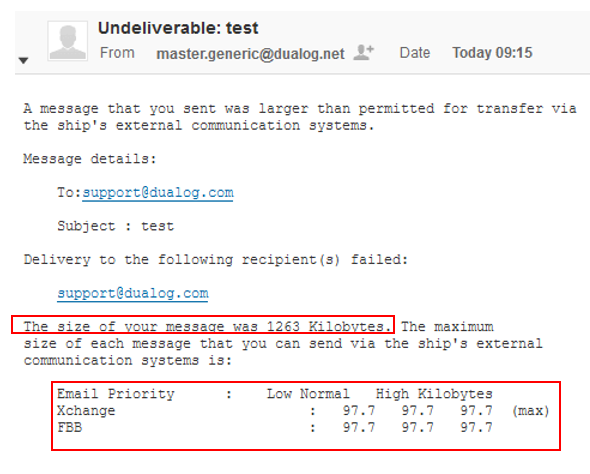 The system notification will include the size of the failed email, as well as the maximum email size limit of the individual career(s) onboard for the group to which the account belongs.
EXAMPLE 2 (SHORE TO SHIP)
If an external sender sends an email that exceeds the "To Ship" value within the Internal Ship Limit while the quarantine feature is enabled, the email will be quarantined.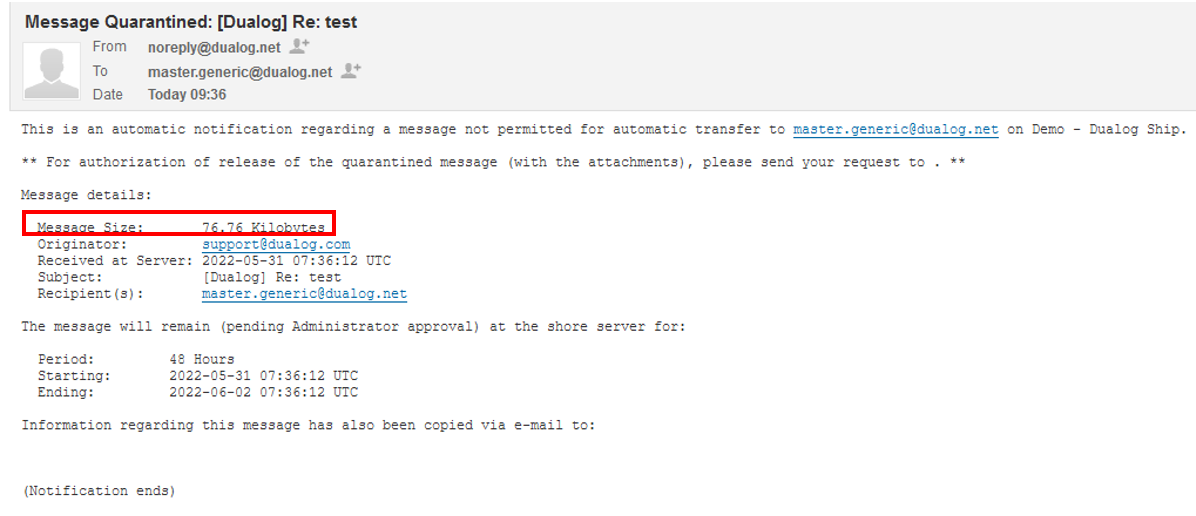 Without the quarantine feature enabled, the email will not be sent and will appear in the search messages as "User Group Limit."

HOW TO EDIT OR UPDATE THE INTERNAL SHIP LIMITS
Login to the Dualog portal with either Owner or Member access type account.
Expand the menu located in the top-left corner > Connection Suite > Email
Click on Settings > Edit settings under Size Restrictions
Search and click on a vessel within the Internal ship limits (All limits can only be applied to individual vessels and not fleet-wide)
Amend the value on the respective group(s) and available carrier(s)
Save changes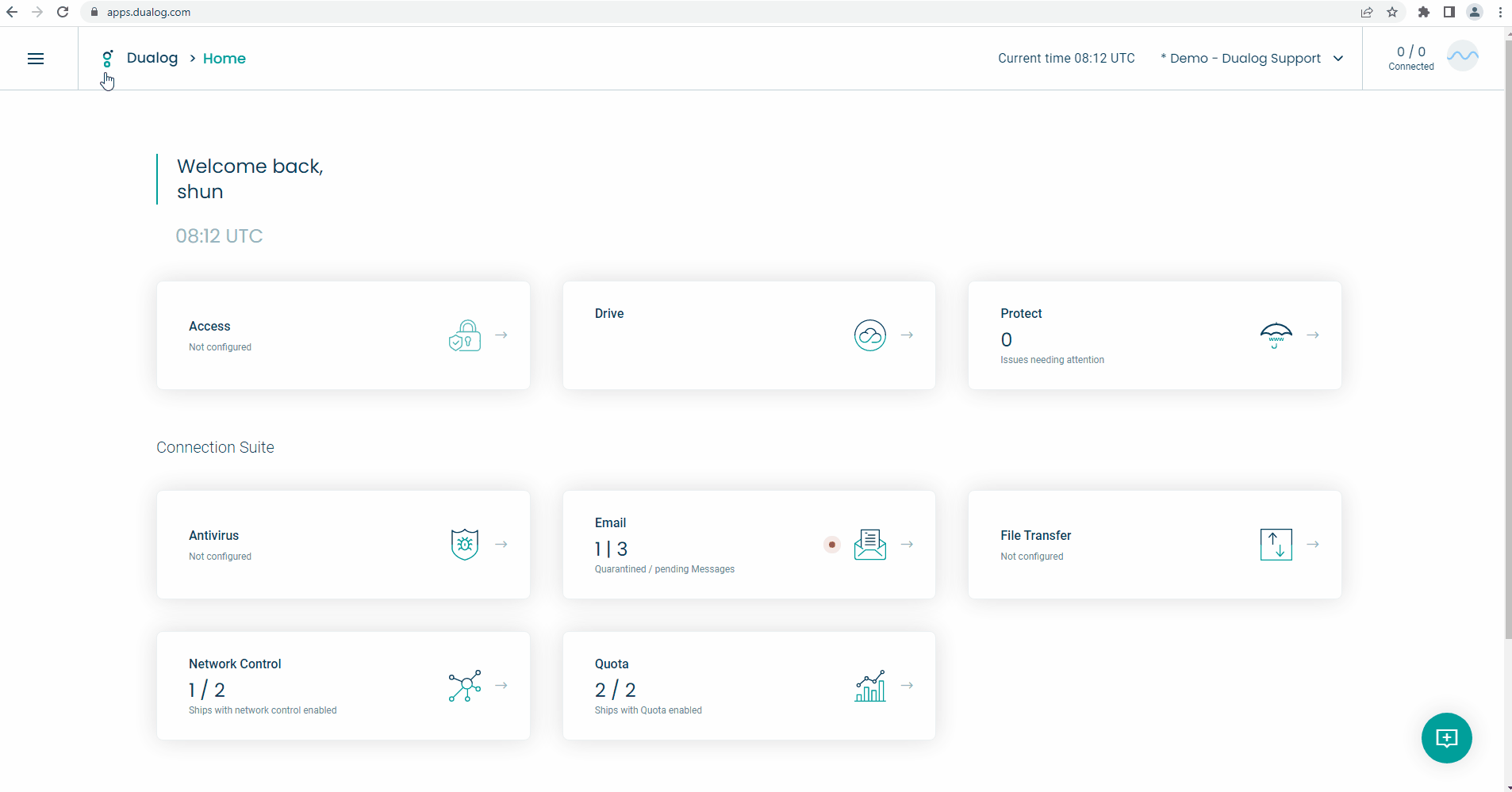 Note: The maximum send and receive limit is capped at 30MB.