INTRODUCTION
This guide will help you set up an app password for connecting third-party email clients to Dualog Seafarer. App passwords are required since the IMAP protocol does not support Multi-Factor Authentication (MFA).
Follow the steps below to create and use an app password.
STEP-BY-STEP PROCEDURE
STEP 1: Access Settings
Log in to your Dualog Seafarer account via the Dualog seafarer web portal (crew.dualog.com) using any web browser. Once logged in, go to the settings section of the platform.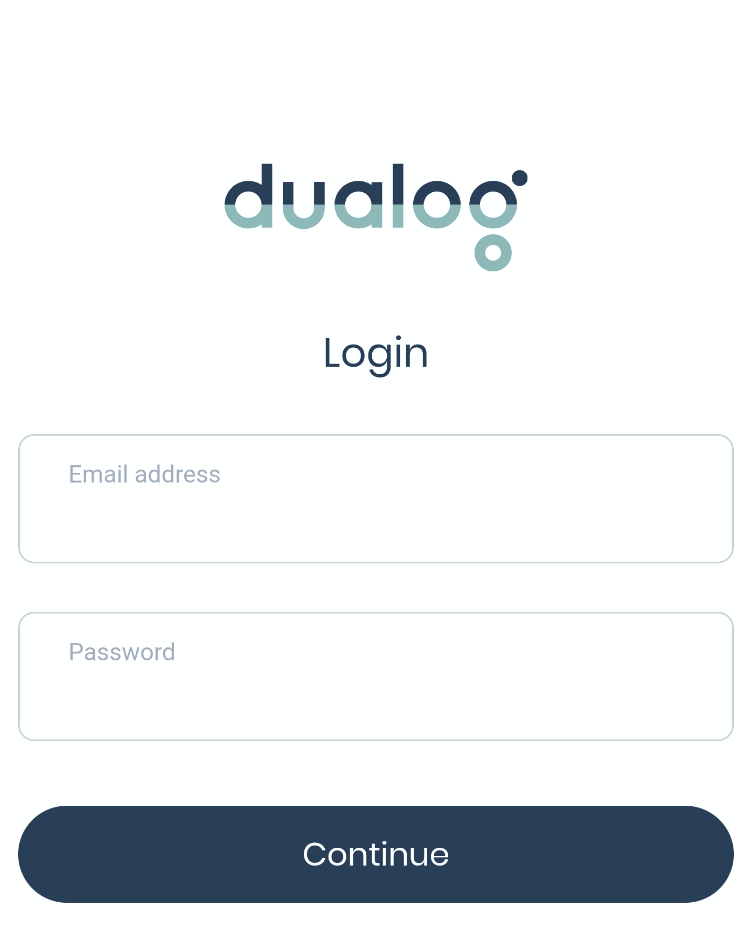 STEP 2: Create the App Password
In the settings section, find and click on the "Create App Password" button.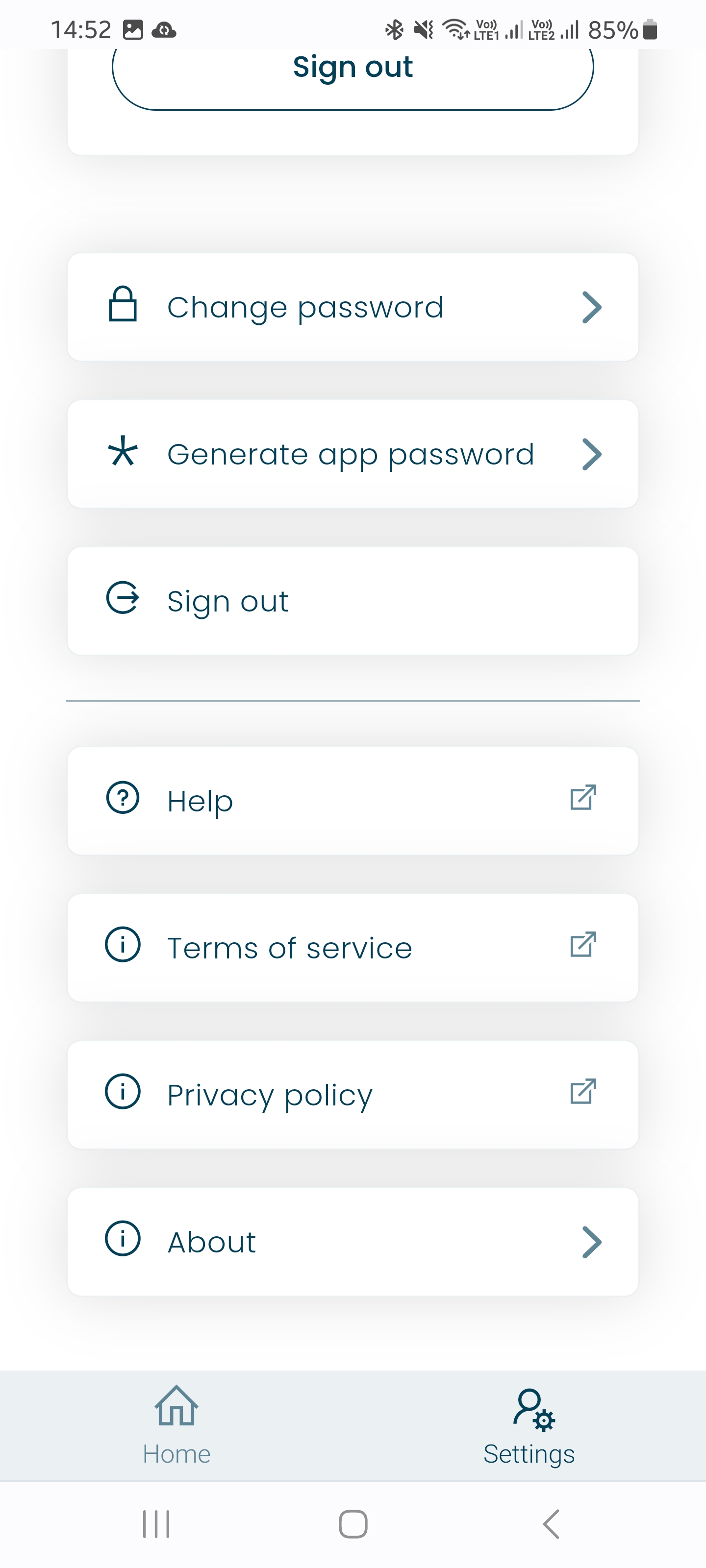 STEP 3: Select Device Type
Use the drop-down menu to select the type of device you want to connect with the third-party email client. After selecting the device type, click the "Create App Password" button.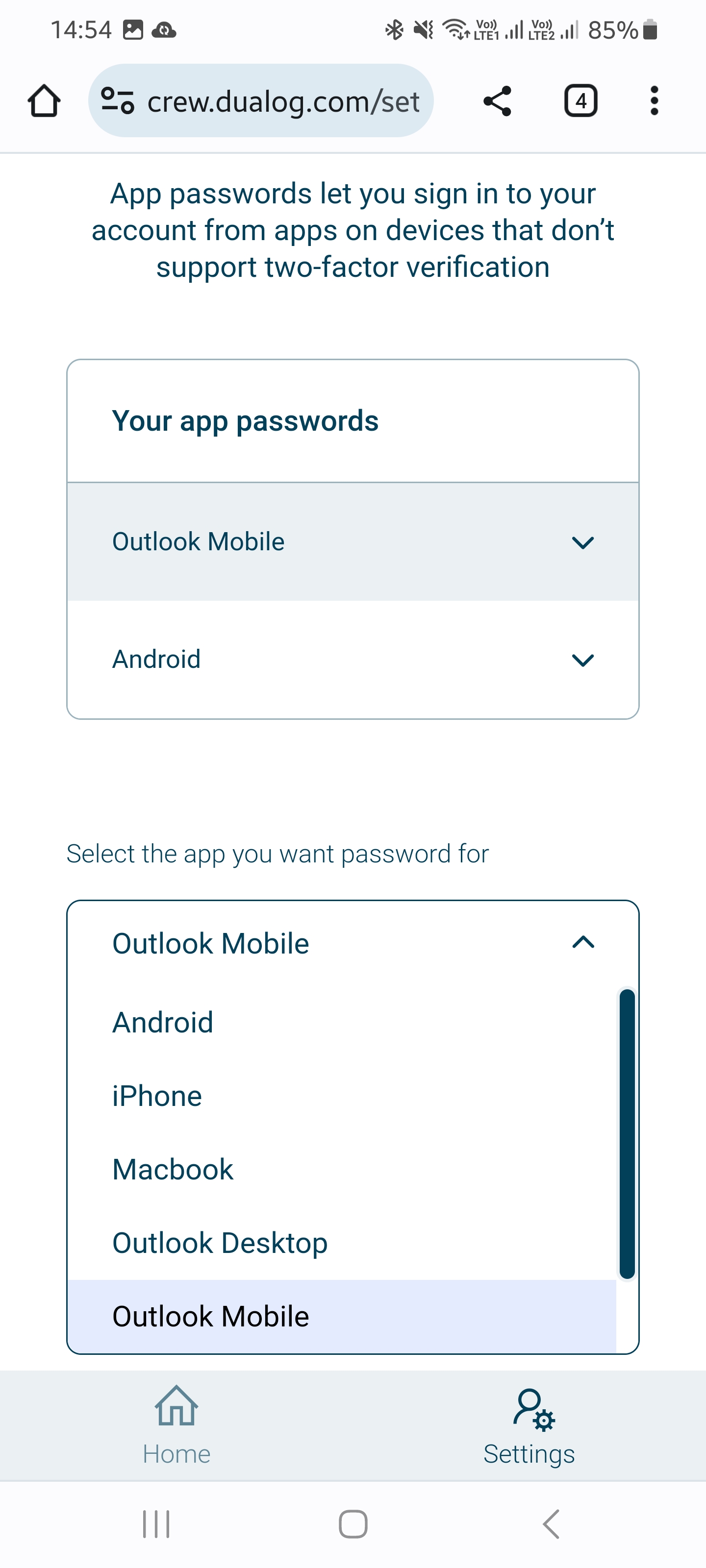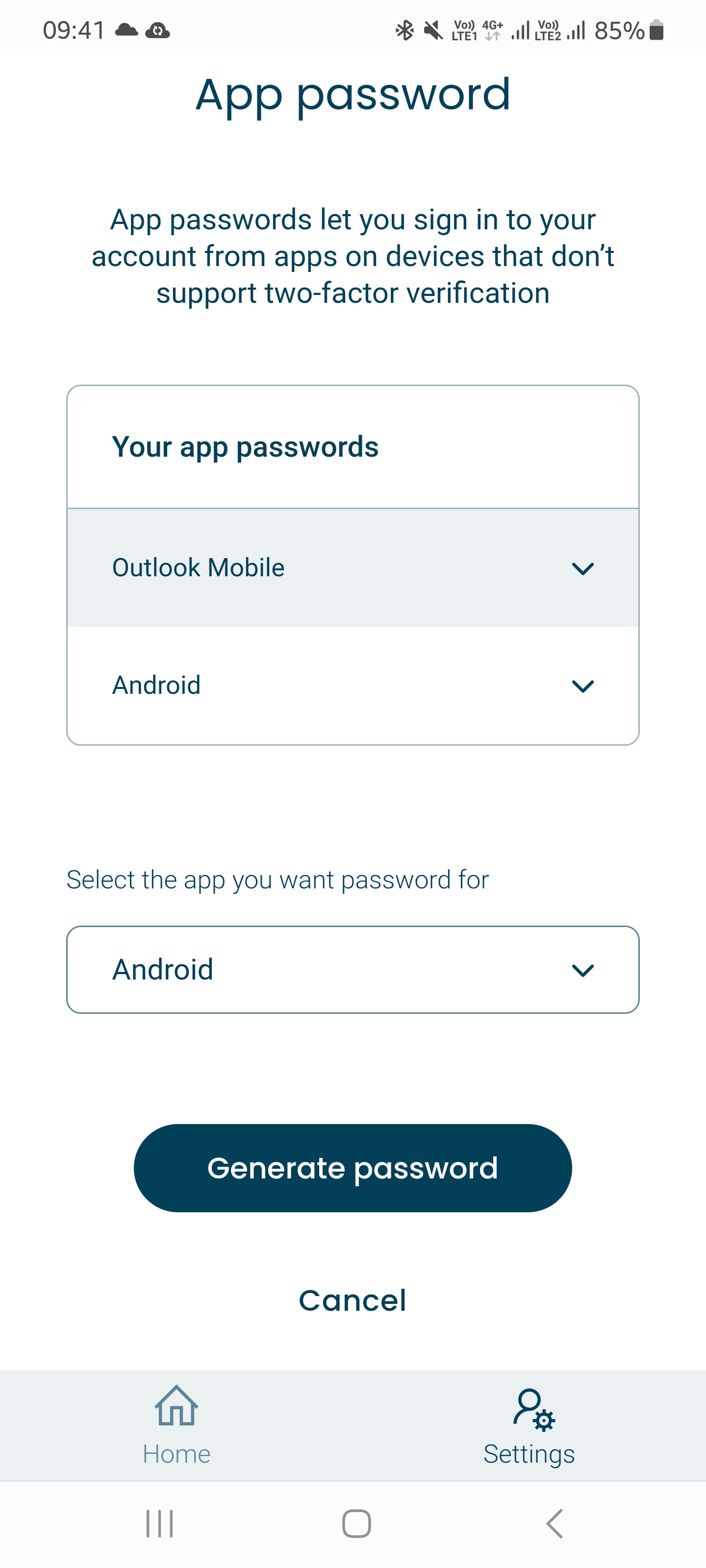 STEP 4: Copy the generated password
The platform will generate a unique app password for the selected device. Copy this password and keep it secure. Note that this app password will only be displayed once, so make sure you've saved it before navigating away from the page.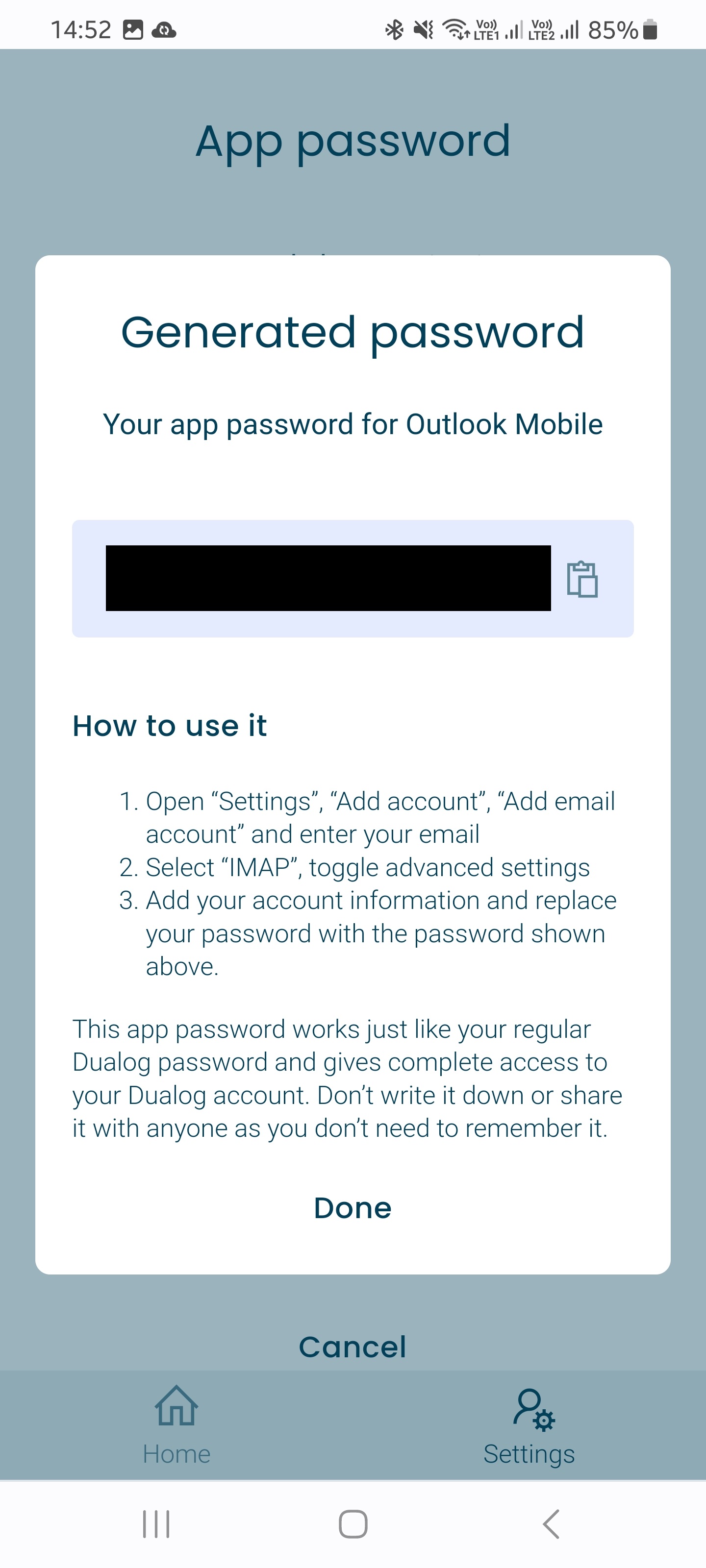 ACCOUNT SETUP ON THIRD-PARTY APPLICATIONS
On your chosen device, open the third-party email client and add your Dualog Seafarer email account. When prompted for your email password, enter the uniquely generated app password instead of your regular account password.
GMAIL SETUP

Open the Gmail app on your device and select Settings on the sidebar. You will see the list of accounts currently on your device. Select Add account.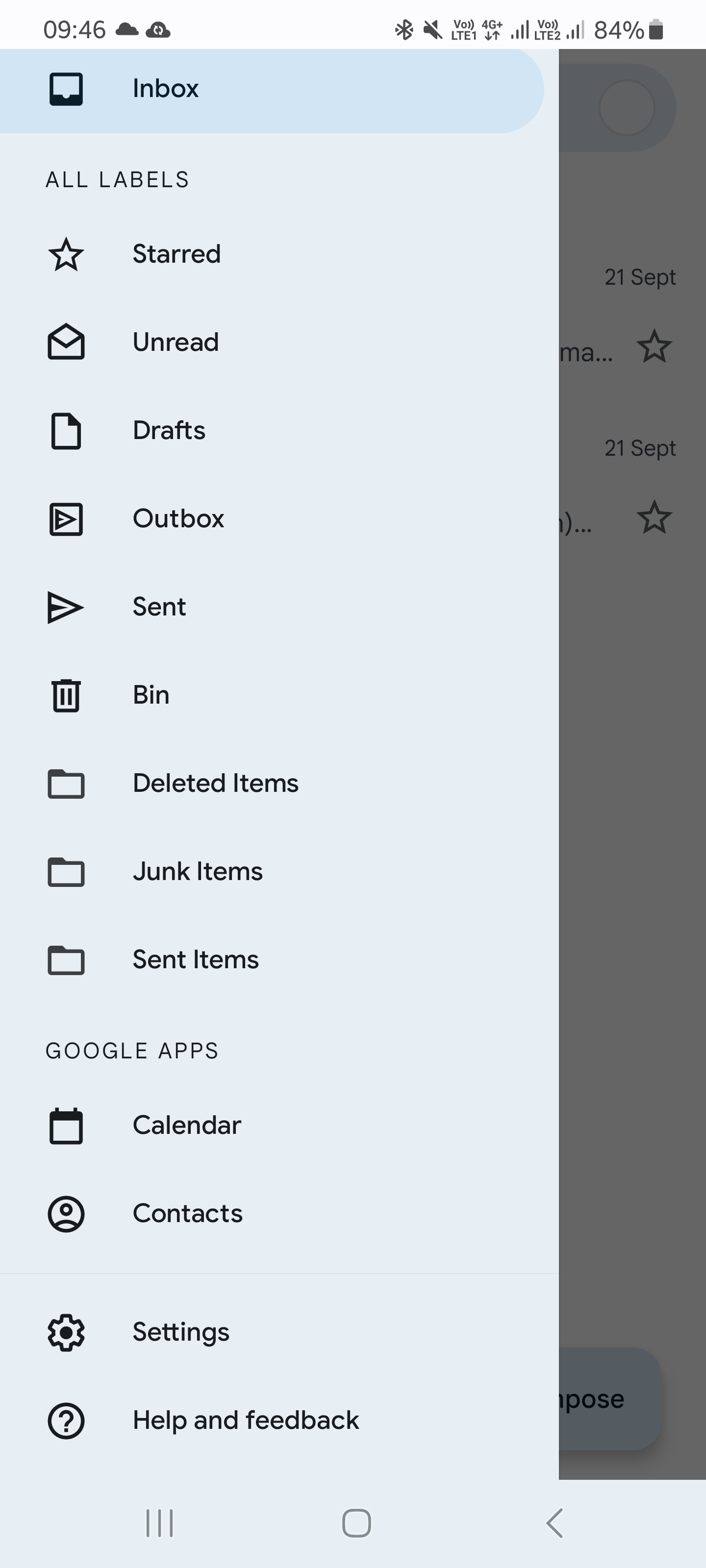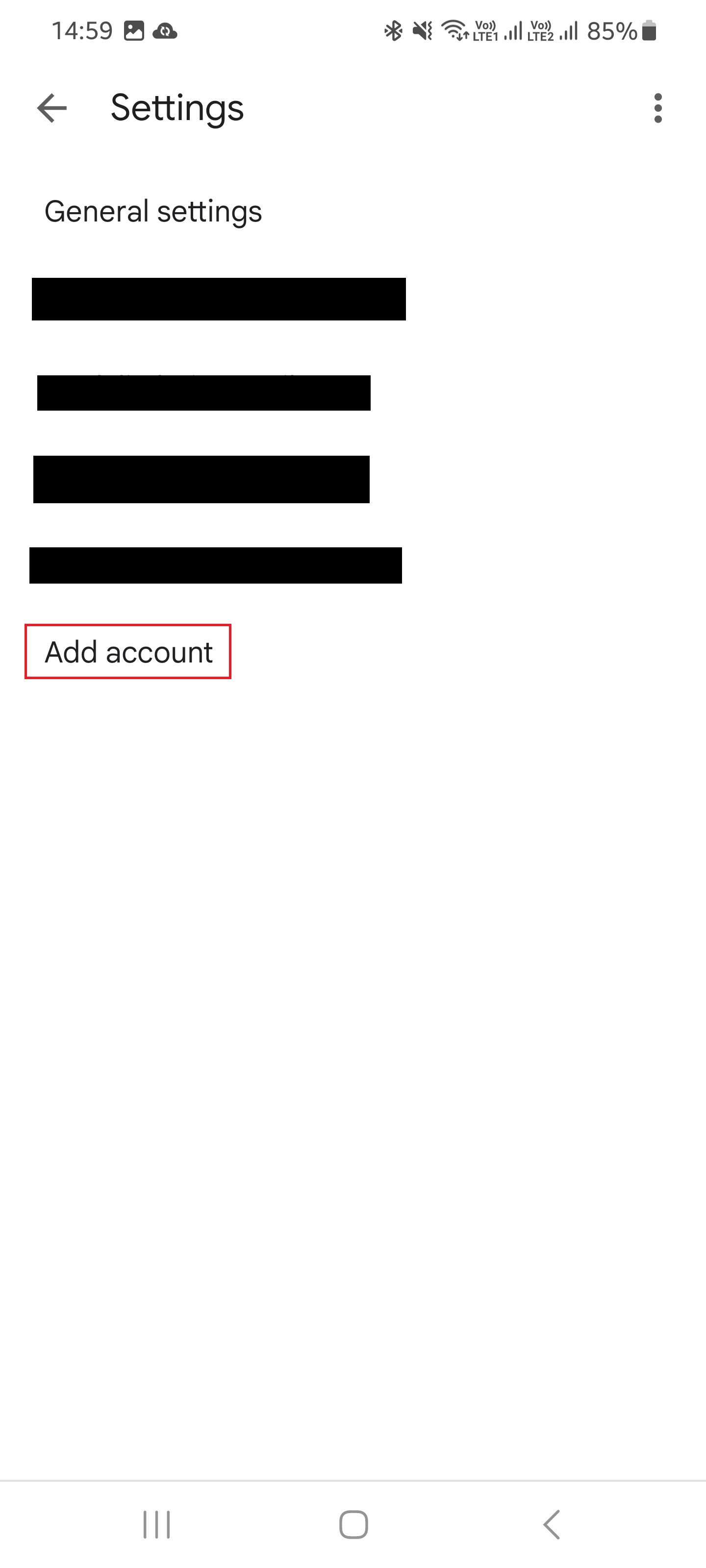 On the next page, select Other > Enter the email address associated with your Seafarer account.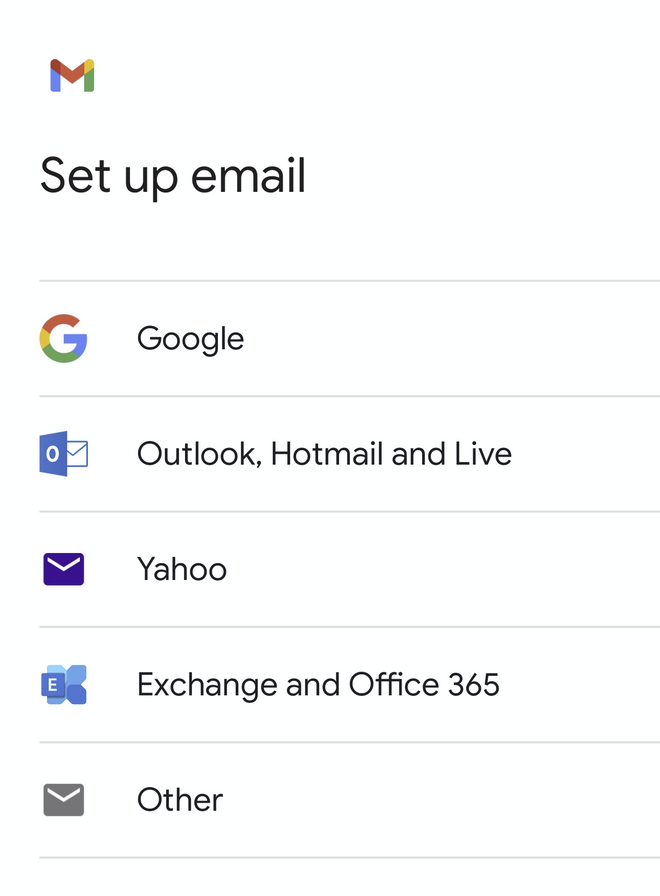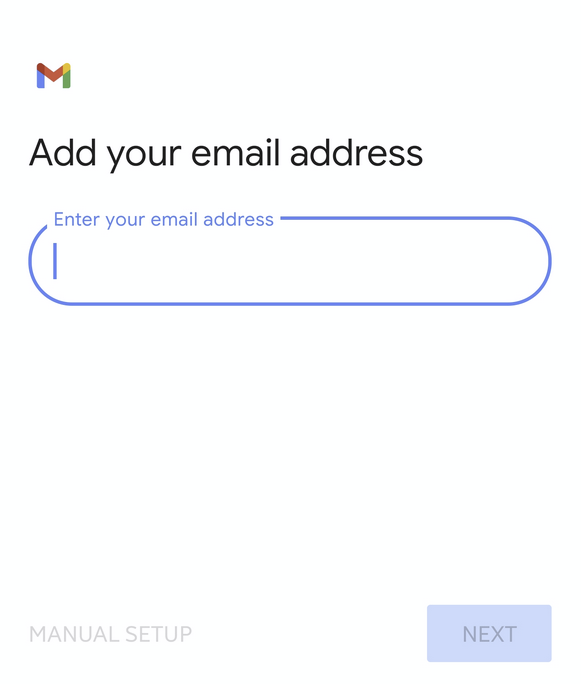 When prompted to select account type, select Personal (IMAP).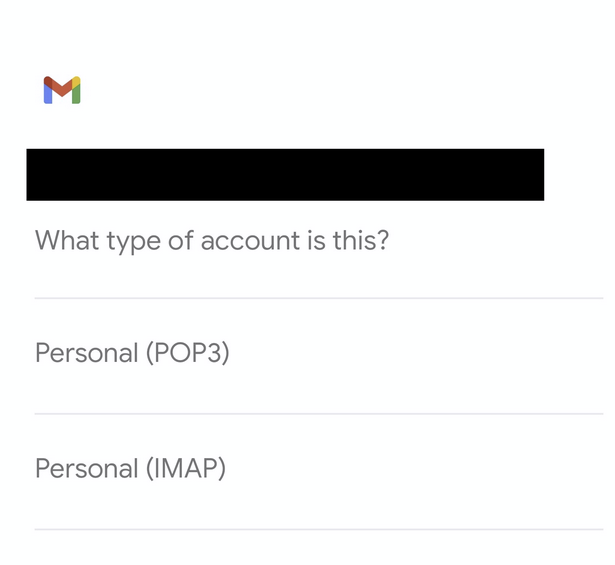 Next, you will be prompted to enter Incoming server settings. Enter your Seafarer username and generated app password (the password generated in Step 4 above) and set crew.dualog.com as the Server.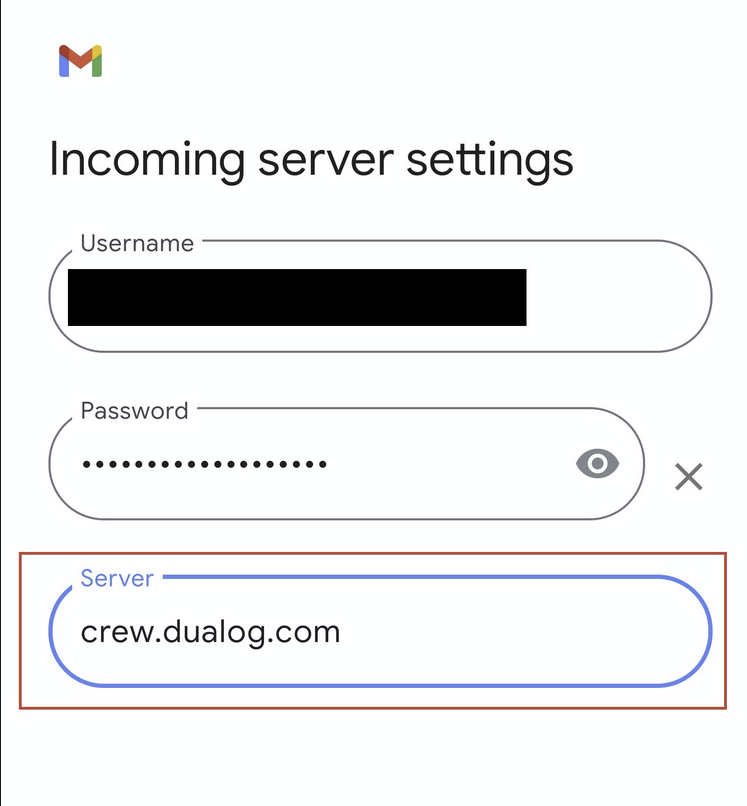 You will next be prompted to enter Outgoing server settings. Similar to Incoming server settings, enter your Seafarer username, generated app password and this time. set the SMTP server as crew.dualog.com.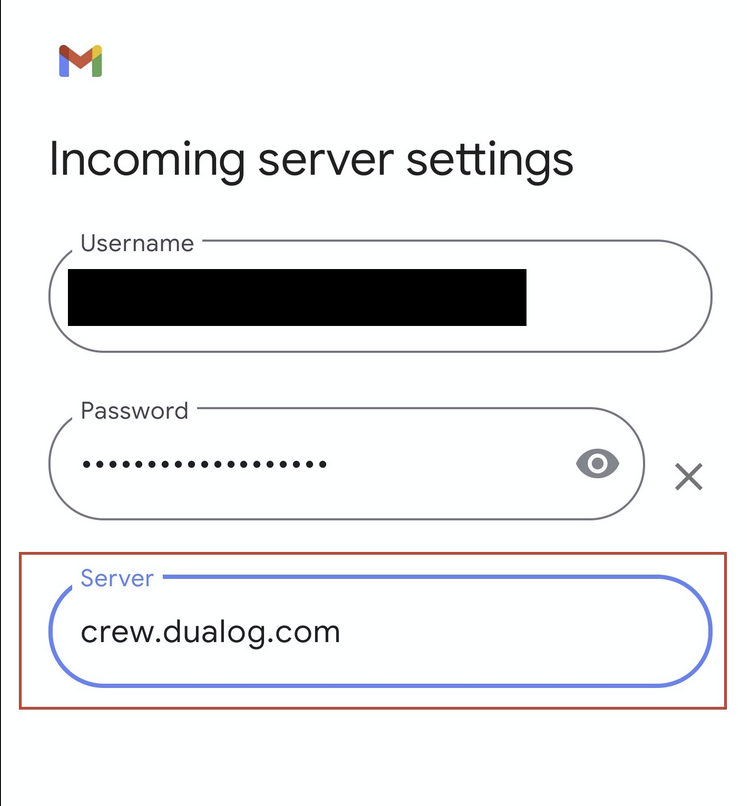 Next, choose your email Sync frequency, alongside the other options > Click Next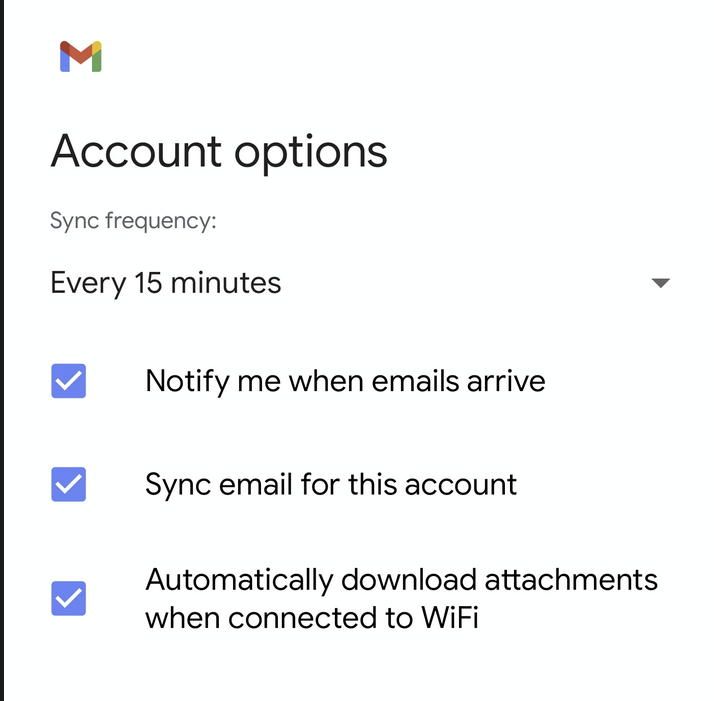 Lastly, you can set your account name and display name.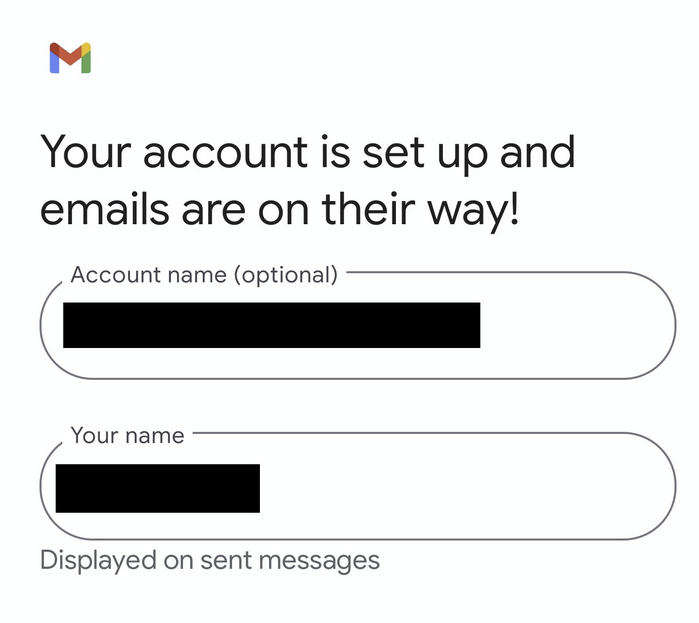 OUTLOOK SETUP

Open your Outlook app, navigate to your settings page and select Add Email Account.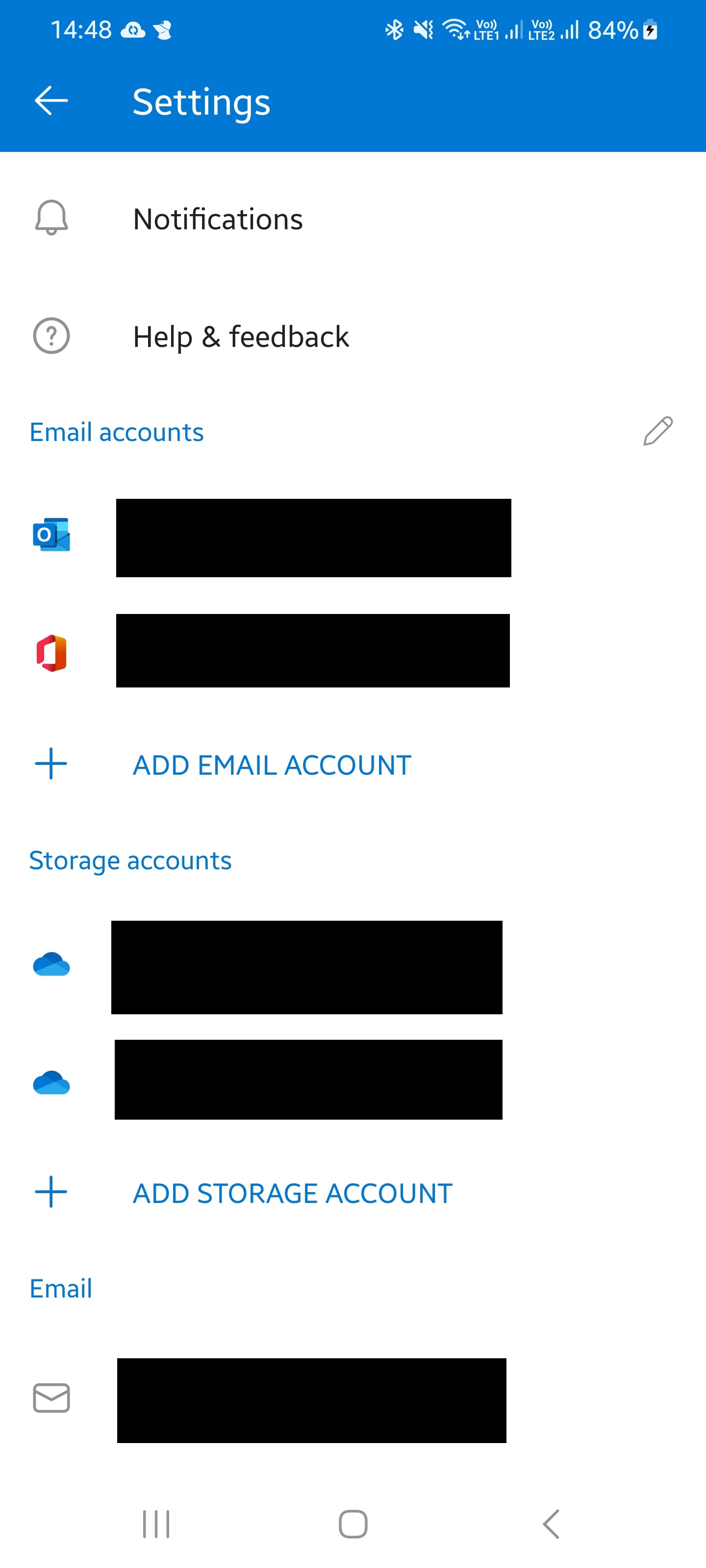 Next, select Add an email account, enter your email address and then choose IMAP.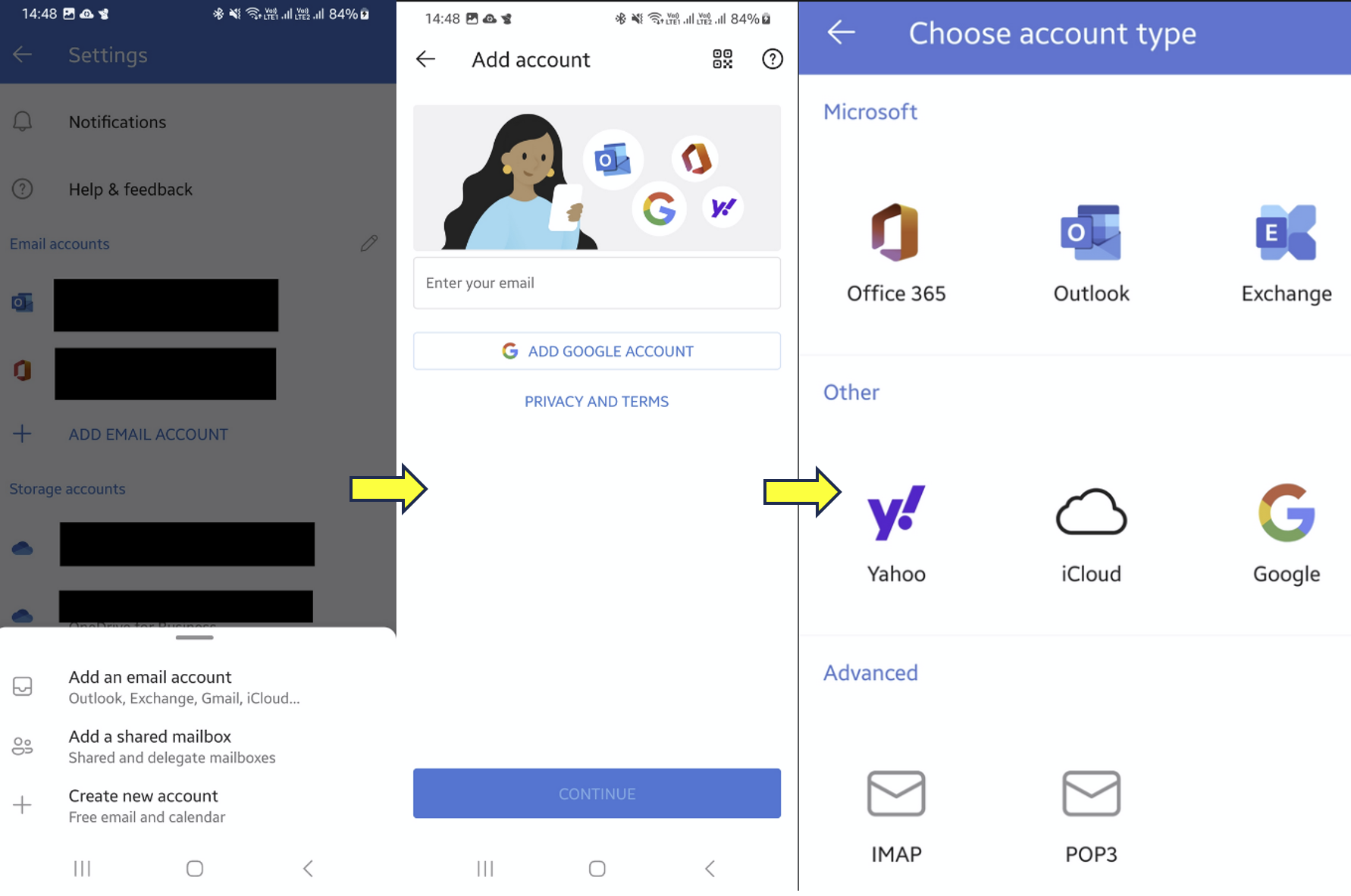 You will then be prompted to enter some details. Use your Seafarer email and generated app password as the IMAP/SMTP usernames and passwords respectively.
Under the IMAP Incoming Email Server section":

Set your IMAP Host name to crew.dualog.com
Port as 993.
Set the Security type to SSL/TLS.

Under the SMTP Outgoing Email Server section:

Set your SMTP Host name to crew.dualog.com
Port as 465.
Set the Security type to SSL/TLS.
You should now be able to access your Seafarer emails using Outlook.
Note: If you choose to use other email applications and server settings don't automatically populate, please refer to the following settings in your email client:
IMAP server: crew.dualog.com
SMTP port: 465
IMAP port: 993
Authentication type: SSL
CONCLUSION
By following these steps, you can successfully set up an app password for third-party email clients on Dualog Seafarer.
Remember to use the generated app password instead of your regular account password when connecting to email clients that do not support MFA.
Keep your app passwords secure and create a new one for each device or email client you want to connect.