Once Dualog® Protect has been correctly installed and configured, the following portal will show when the user tries to access an unauthorized site.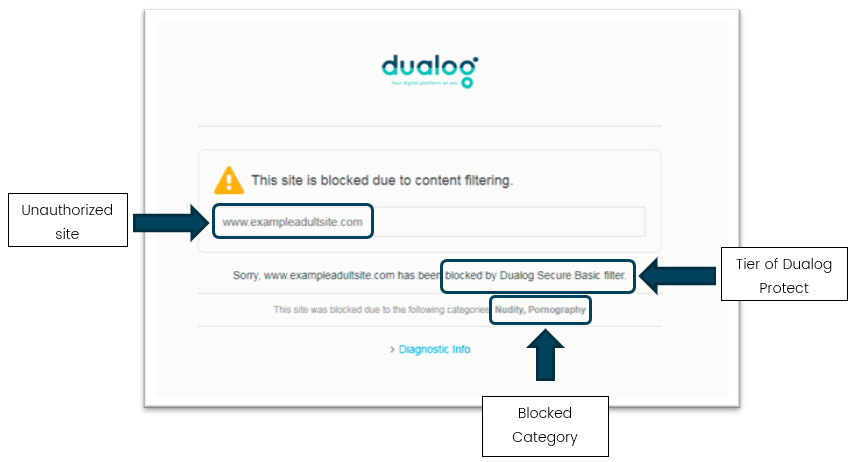 Try to access the following websites to verify that your ship is protected by Dualog Protect:
To test the category filtering provided by Protect+, try to access:
Important note: if you see a different page it means that Dualog Protect is not working properly. Please check the settings and do get in touch with Dualog Support if you need assistance.
Finally, verify that your ship's statistics are showing on the Dualog Protect dashboard on apps.dualog.com (https://apps.dualog.com/protect/status)