More advanced DNS Settings are available to cater for special setups.
To deploy an advanced DNS policy, go to Configuration > Advanced DNS Settings.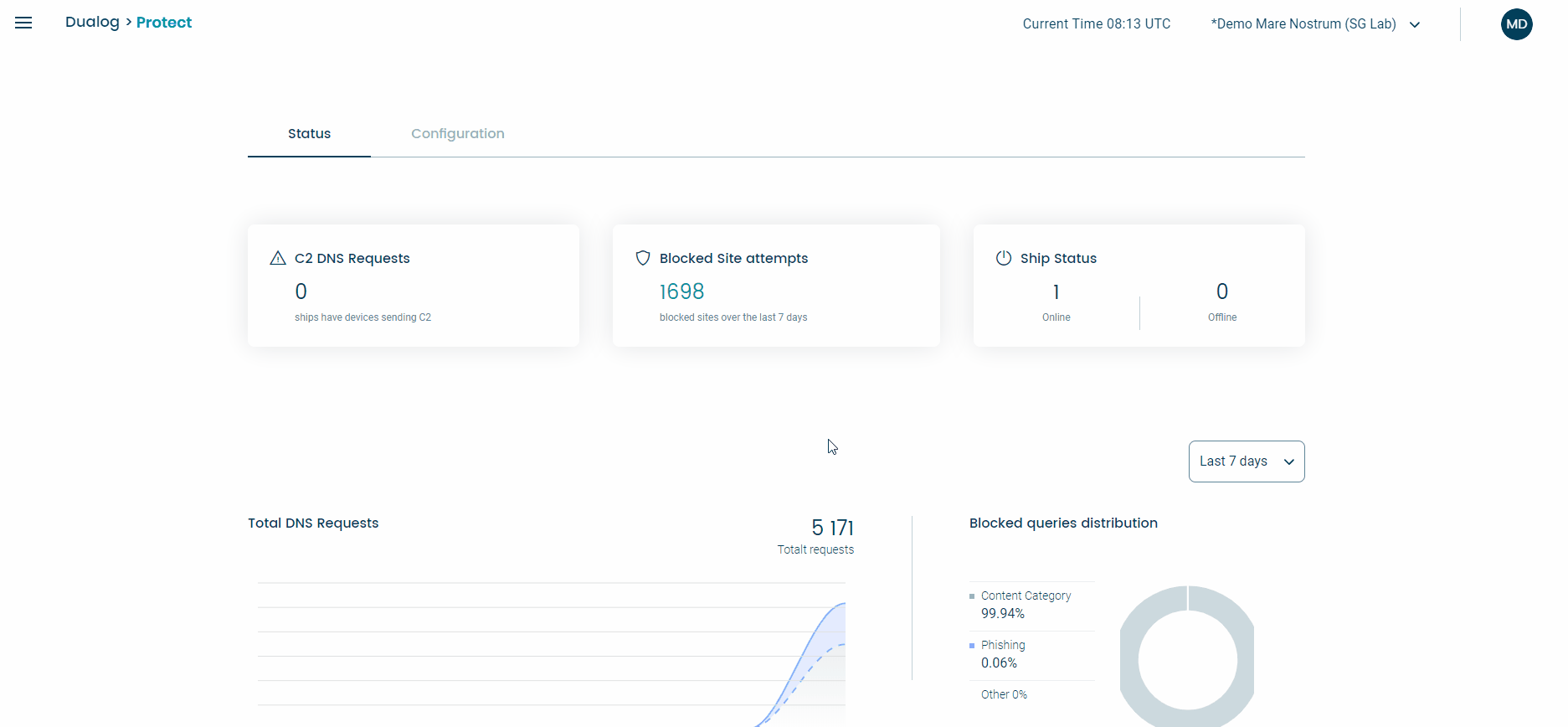 Here you will be able to set up:
DNS Forwarding - if there is a local Domain Controller / Active Directory server (with the DNS server role enabled) responsible for a local domain specific to the installation location, then enter details of the local domain and its local DNS server IP address
Custom DNS records - if you have special internal DNS entries that you want to enforce, you can add one or more custom DNS records here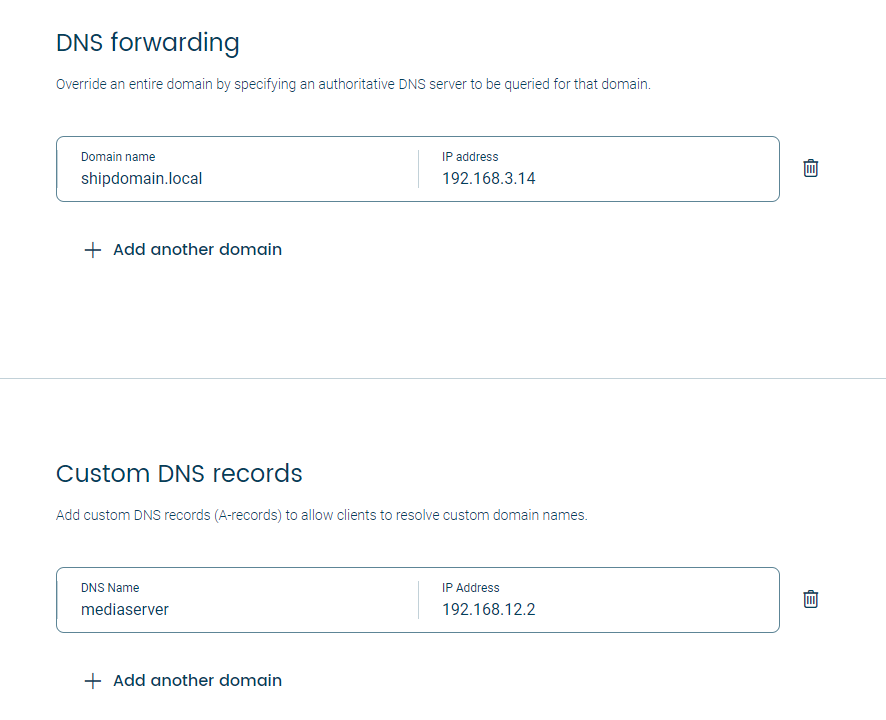 Finally, assign a name to your policy and click on "Save and quit".