Introduction
A prerequisite to able to use internet onboard is to have an active Dualog crew account. These are in most cases administered by you company/management. Any inquires about your Dualog crew account should be pointed to your company/management.
There are 2 ways of logging on and using the internet when you are onboard.
Note: your company or management might have their own set of guidelines on how to use internet onboard the vessel. If you are unsure, please contact your company/management for further clarification.
Login using Dualog Crew App on Crew Network
You can download the Dualog Crew Connection app in the iOS App Store or Google Play Store.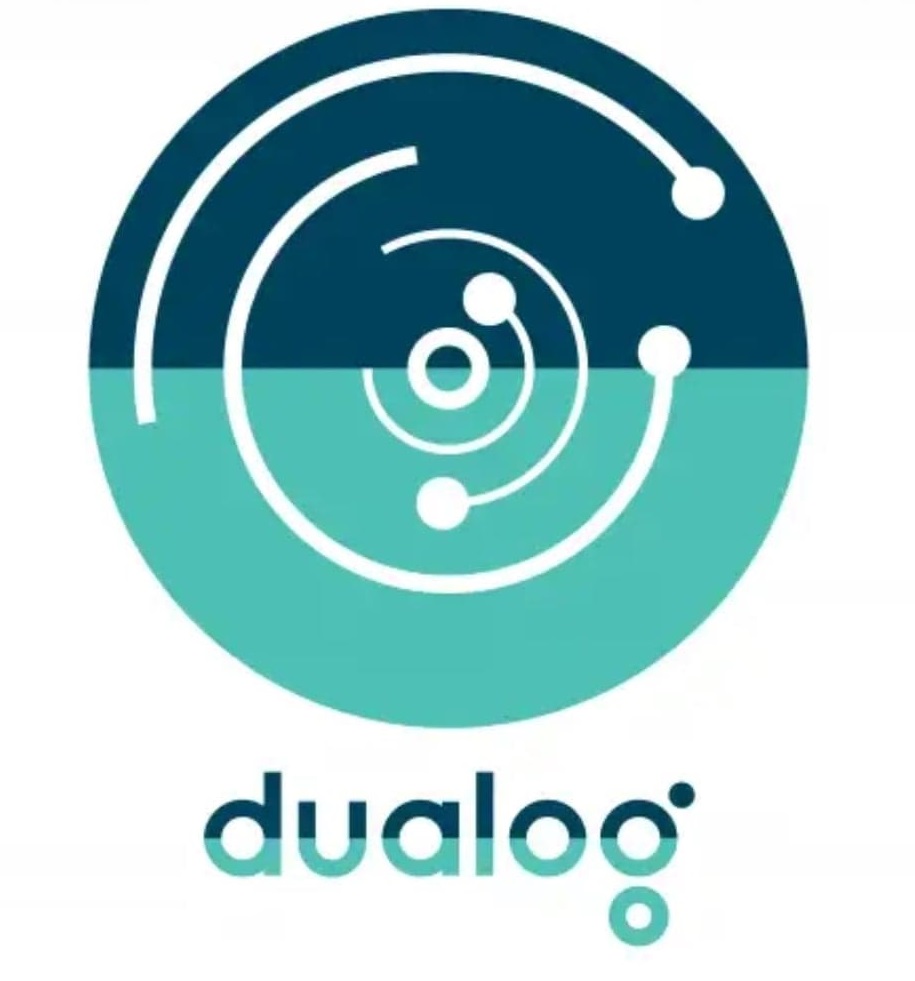 Connect to Crew WiFi onboard and launch the crew app, then login using your crew account.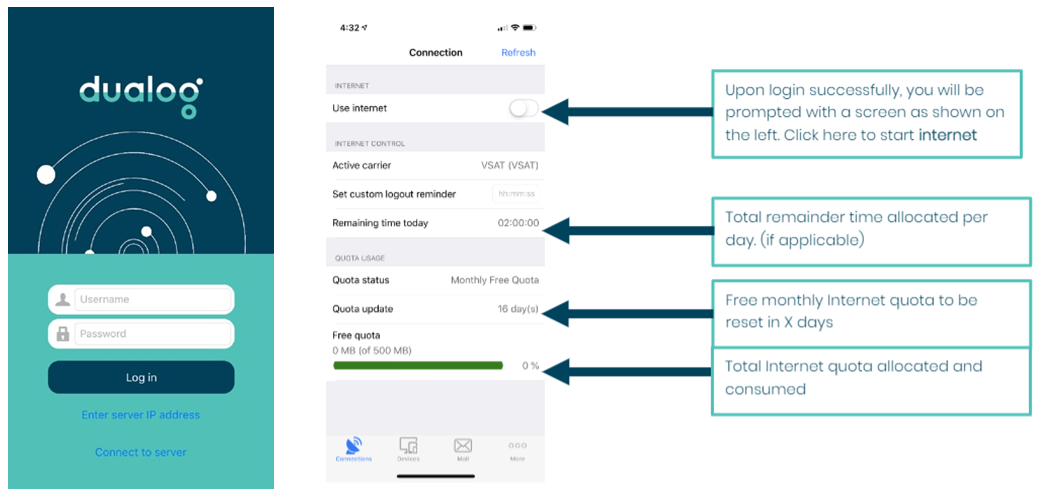 Login from Business Network
Crew could log in from Business PC by opening an internet browser and type "Dualog ip"/ipcontrol (e.g 192.168.0.1/ipcontrol) in the URL box of your Internet browser. The Log in page should show the same below: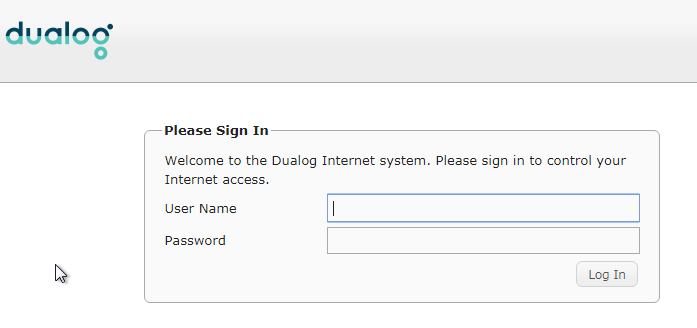 Log in using your crew or business account and once successfully logged in, the below screenshot should appear. The crew has to click on "Start Internet" in order to begin surfing the internet.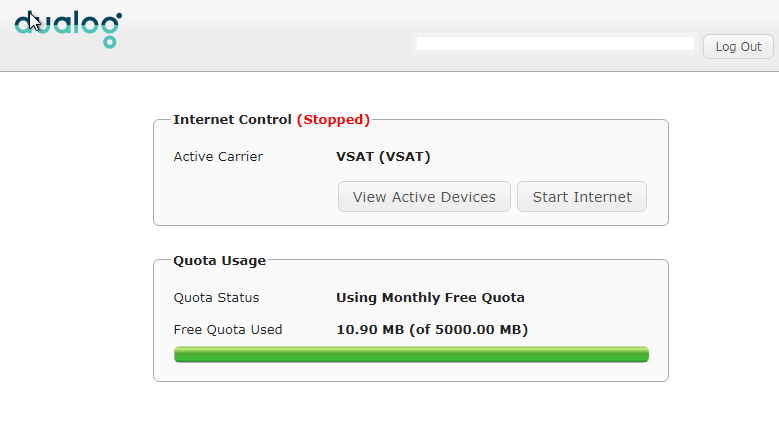 Once Start Internet initiated, crew can begin using internet.