Dualog Protect is available in different tiers to cater for your specific requirements.
- Dualog Secure
Dualog Protect SECURE (common within all tiers) prevents communication attempts by malware, access to infected websites and communication attempts to "C2" (command and control) servers.

- Dualog SECURE+
In addition to critical security (SECURE), SECURE+ gives you the possibility to add category filtering to your policy. You can choose between three predefined policies - Basic, Moderate and Strict.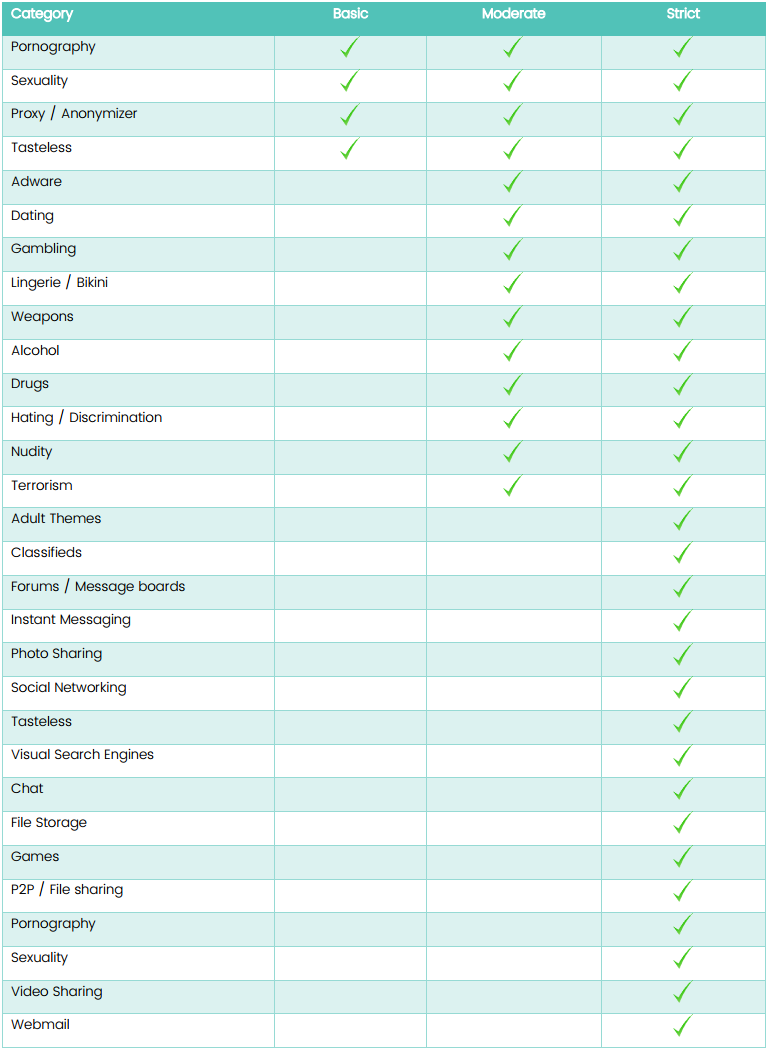 To create your Protect policy, go to Configuration and click on "Create Policy". You will then have to choose your protection level, add your whitelist and blacklist (optional), and assign a name to your policy. Once you click on "Save and quit", you will be asked whether you want to assign your new policy to any of your active ships.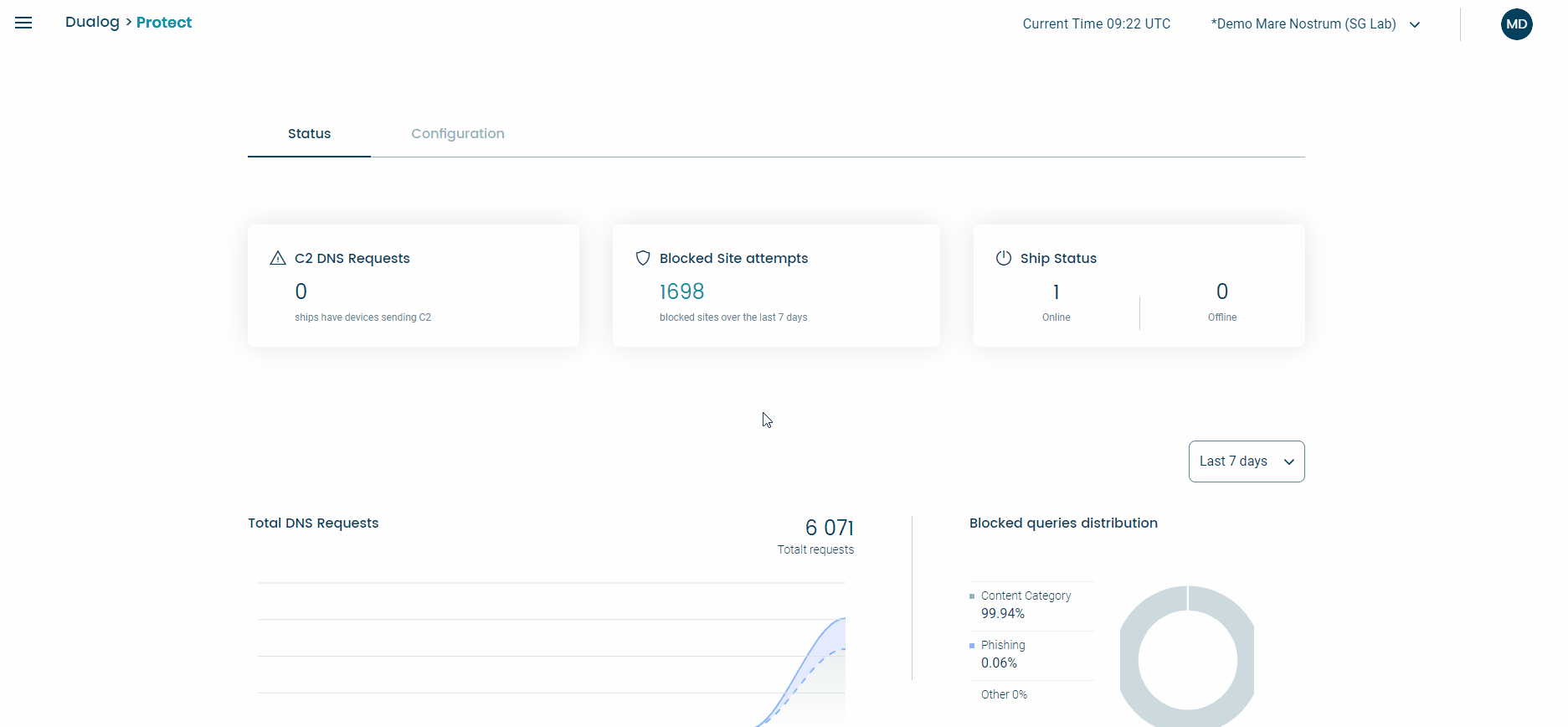 It is possible to assign any policy to one or more ships at the same time.