Dualog Protect is available in different tiers to cater to your specific needs. Make sure the respective IP addresses and ports are whitelisted according to the system requirements.
- Dualog Secure
Dualog Protect SECURE (common within all tiers) prevents communication attempts by malware, access to infected websites, and communication attempts to "C2" (command and control) servers.

- Dualog SECURE+
In addition to critical security (SECURE), SECURE+ gives you the possibility to add category filtering to your policy. You can choose between three predefined policies - Basic, Moderate and Strict.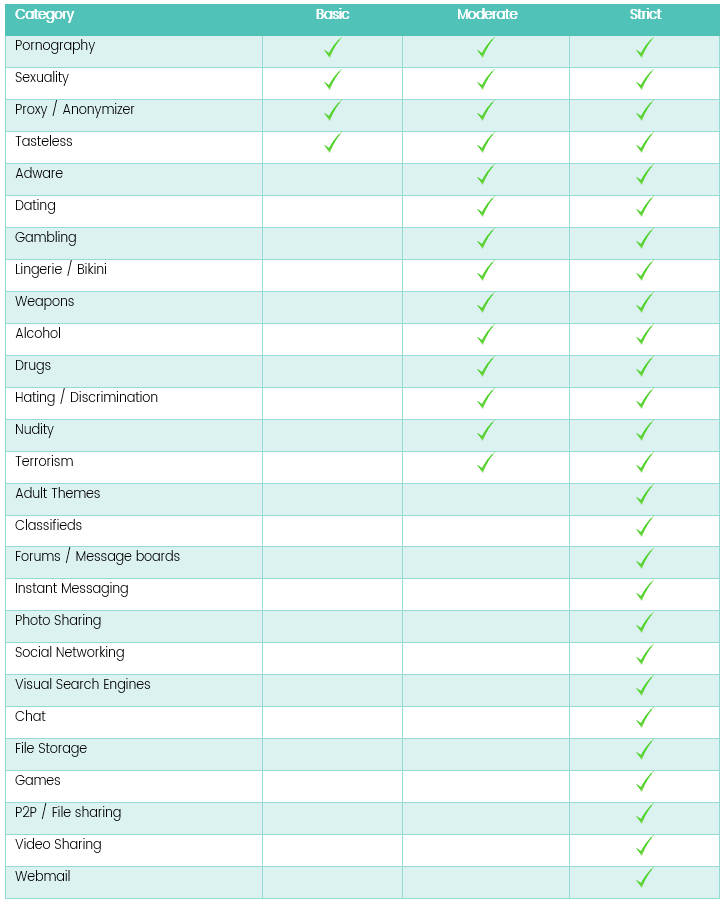 Choose your preferred plan and apply it to your Protect policy.