CONNECTION SUITE UPGRADE PROCEDURE
To initiate the upgrade of Dualog Connection Suite, download and execute either of the following:
core_setup_XX.exe
Upgrade_XX-XX.exe
Note: This procedure has to be performed on the Dualog Server
You may be prompted with the UAC (User Account Control) > Click on "Yes"


Click on "Yes" again to proceed with the upgrade.


The wizard will proceed to automatically stop all Dualog services.
Click on "Next"> the wizard will proceed with the unpacking and installation of all the relevant upgrade files.


5. Click on "Next" again after the installation was completed.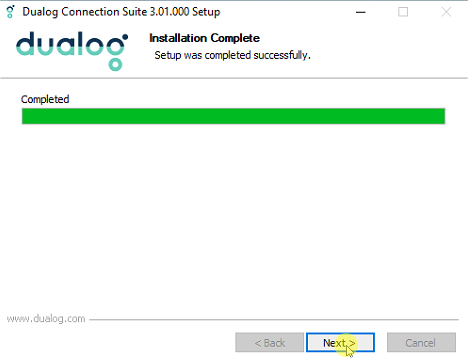 6. The wizard will finalize the upgrade > Click on "Next"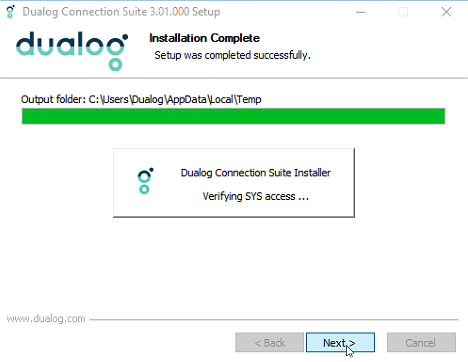 7. Click on "Finish"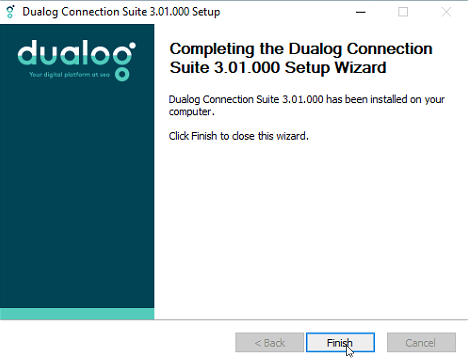 8. Check if the Connection Suite version is now updated by going to Apps and Features of Control Panel.