INTRODUCTION
The Status page and Activity Monitor will show all activities for Sync and Move tasks:
Ongoing transmissions
Completed transmissions
Files sent
Detected issues
Both status page and activity monitor can be accessible through the Dualog Apps portal > Main menu > Drive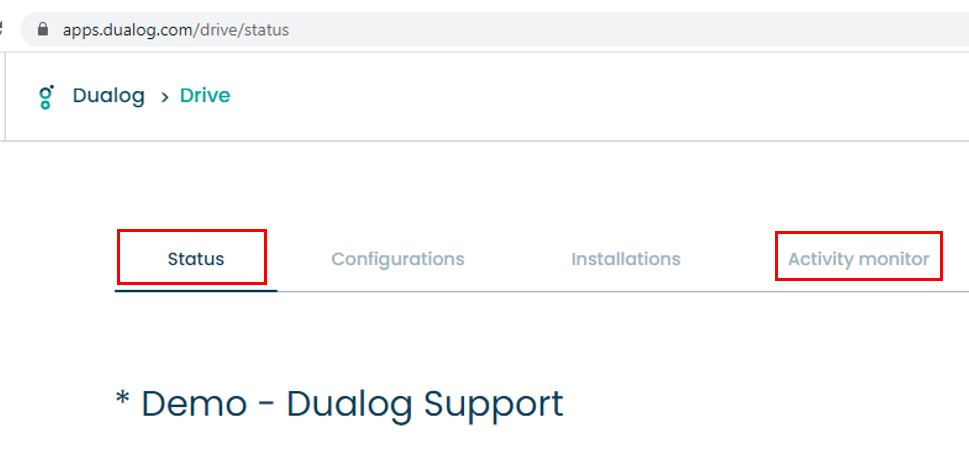 STATUS PAGE
The main dashboard for Dualog Drive in an organization is shown below.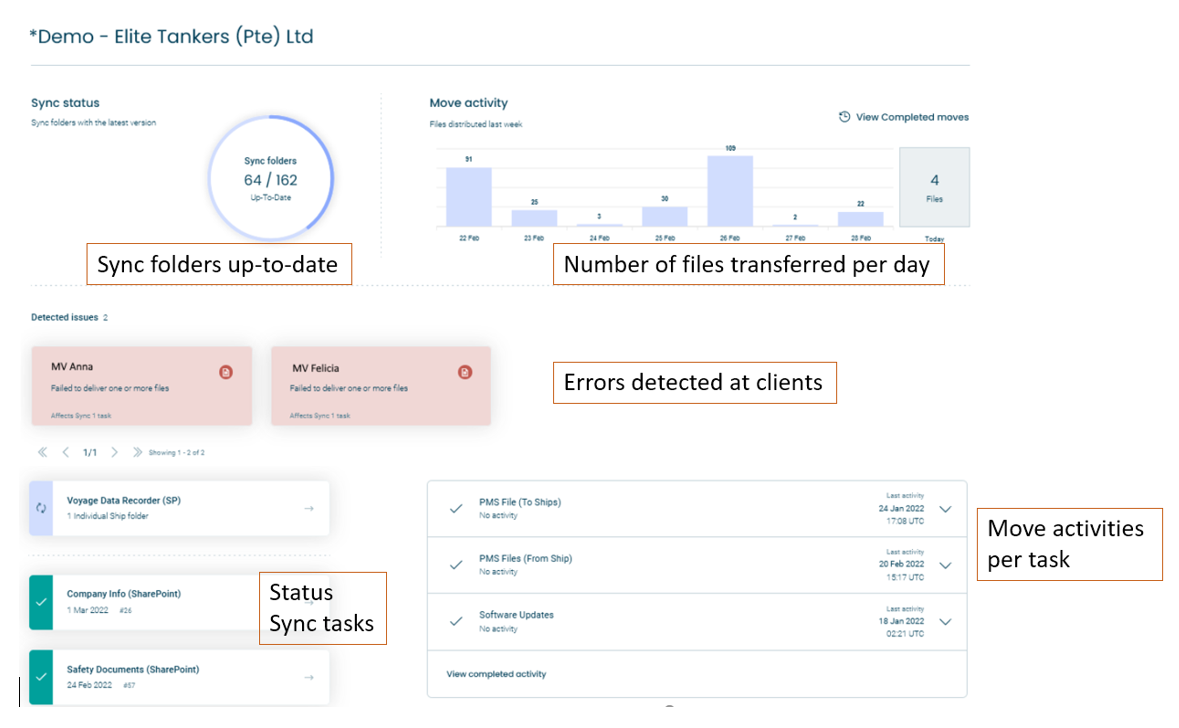 The leftmost boxes/cards give an overview of all configured sync tasks. In the example, the upper task has activities ongoing, while the two lower ones are up-to-date, meaning that all destination clients are up-to-date and a mirror of the task source.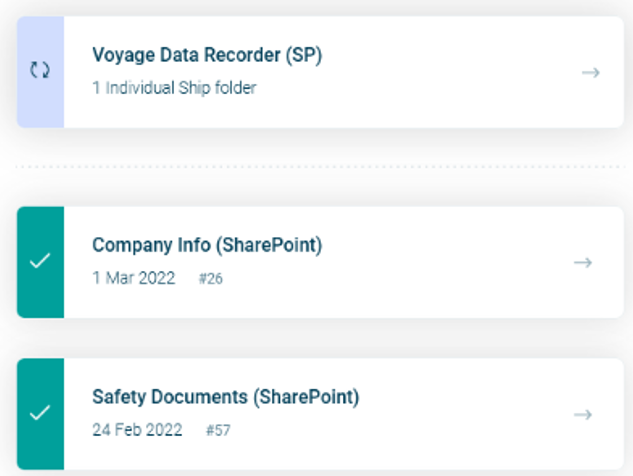 Click on the task to get more details. For ship->shore tasks where many ships are reporting to shore, first select ship: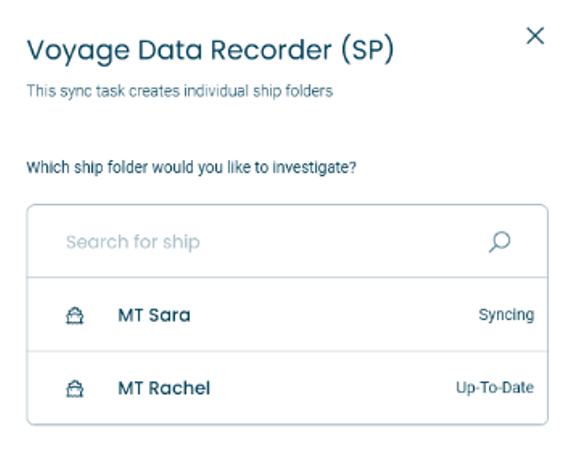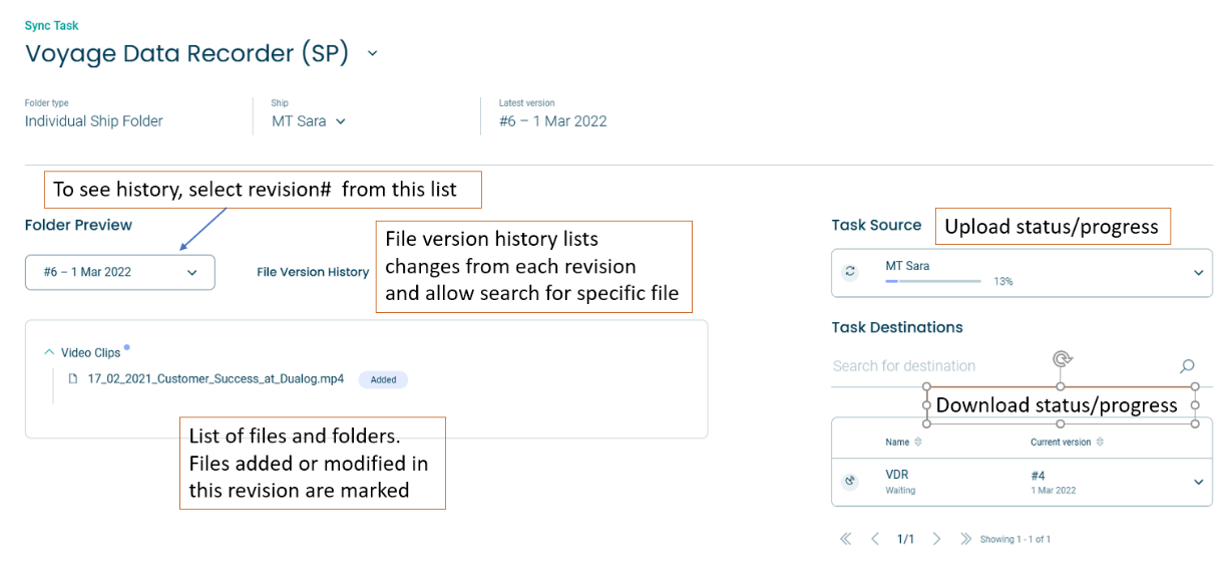 A similar example for a task synchronizing data from the office to multiple ships. In this example SharePoint is the source for the task: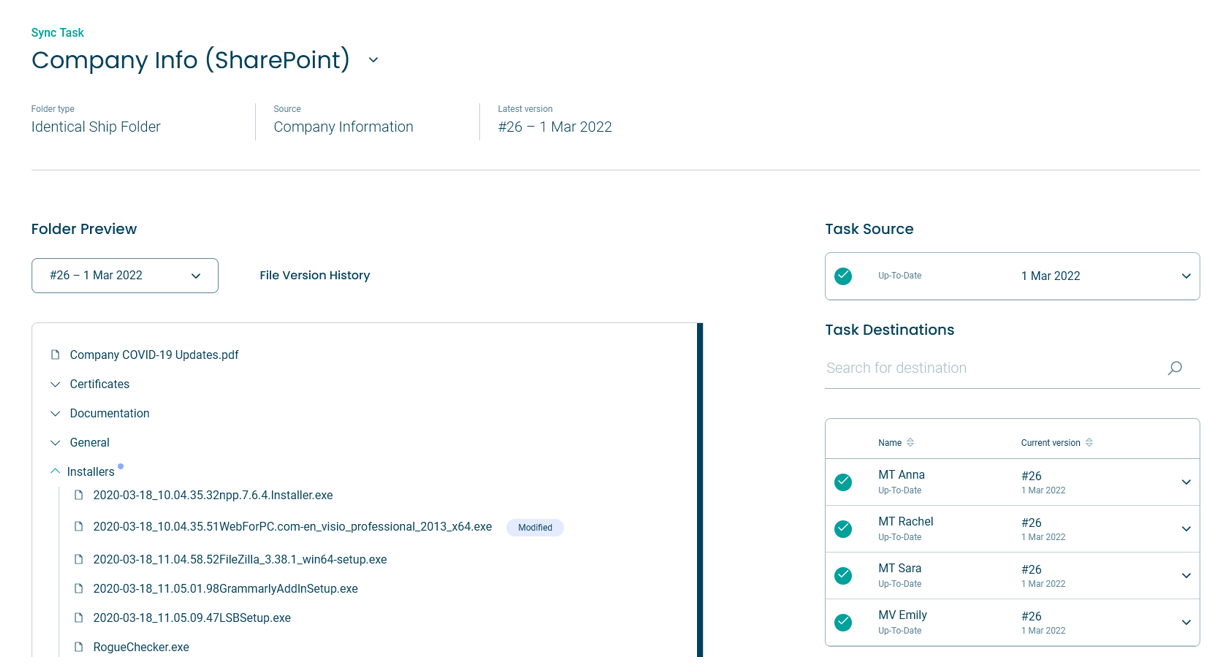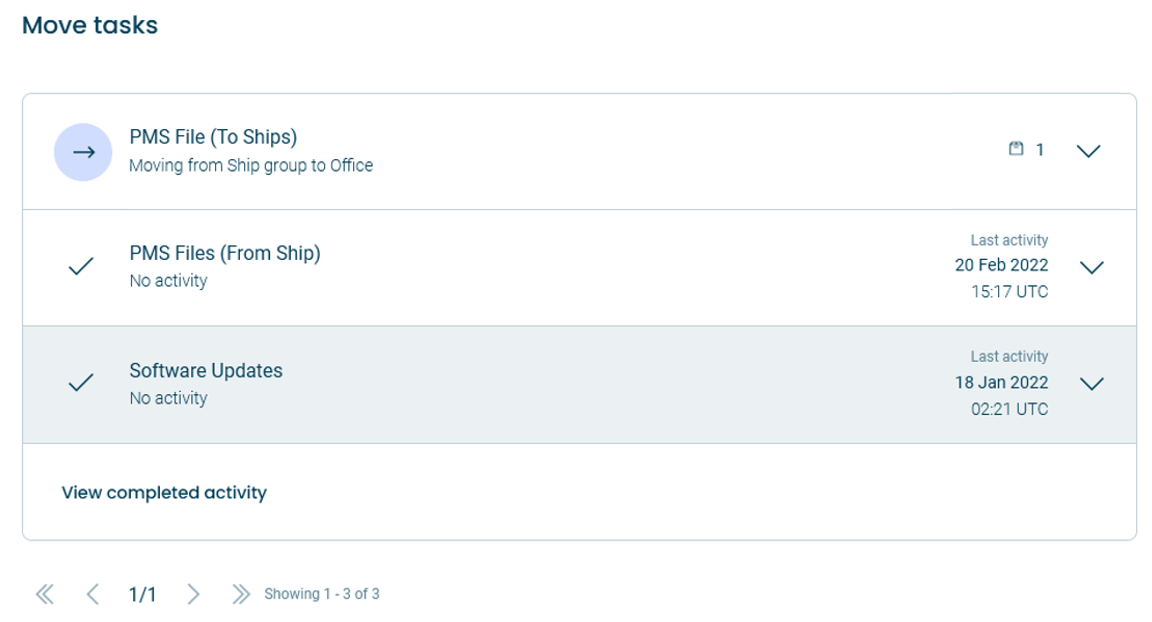 The example above shows one move task with ongoing activity and two where all up/downloads are completed.
By clicking on the lines for tasks with ongoing activities you can drill down to see what files are down/uploaded, with size, source, and start-time. Further drill down will show detailed up/download status.

The pink cards are error reports from vessels/installations. Clicking on the cards will give more details on the error. Some errors will solve themselves, while others need attention from your IT dept or Dualog Support.