INTRODUCTION
This page lists every changelog to Dualog® Endpoint since its first release.
DUALOG PORTAL - 09 FEBRUARY 2023
IMPROVEMENTS:
Fixed the missing link in "read more" under the ship status.
DUALOG PORTAL - 12 JANUARY 2023
NEW FEATURES:
Network graphs for each ship
Configuration of "trusted networks"
Isolate suspicious computers
Remote reboot of computers
DUALOG PORTAL - 15 NOVEMBER 2022
NEW FEATURES:
On-demand scan.
Windows update: Shows pending updates as well as having the option to trigger an update from the portal
Shows if a restart is required on a computer (for instance after an upgrade)
Error message if some of the ports required for the endpoint are blocked
SHIP CLIENT V1.3 - 11 NOVEMBER 2022
NEW FEATURES:
Added support for 32-bit operating systems.
Client reports availability status to apps.dualog.com for ESET Ports (2222, 2223)
DUALOG PORTAL - 08 SEPTEMBER 2022
NEW FEATURES:
Automatic (and unattended) installation of the ESET Security product under the Installation tab.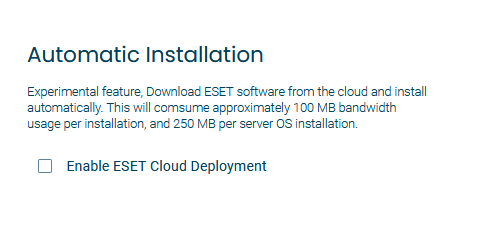 DUALOG PORTAL - 07 JULY 2022
NEW FEATURES:
Device status - provides the updated status of each ship and installation.
Detection reports - lists all detections made by the service.
Unattended cloud-based installation of the ESET software.
Enhanced stability on the automatic ESET activation.